J. Christian Adams, one of the right's go-to "experts" on voter fraud, has settled a lawsuit filed by some voters in Virginia that he falsely accused of being non-citizens who had voted. This was done through one of those frequent lists of "possible" voter fraud, which almost never end up being actual cases of fraud at all.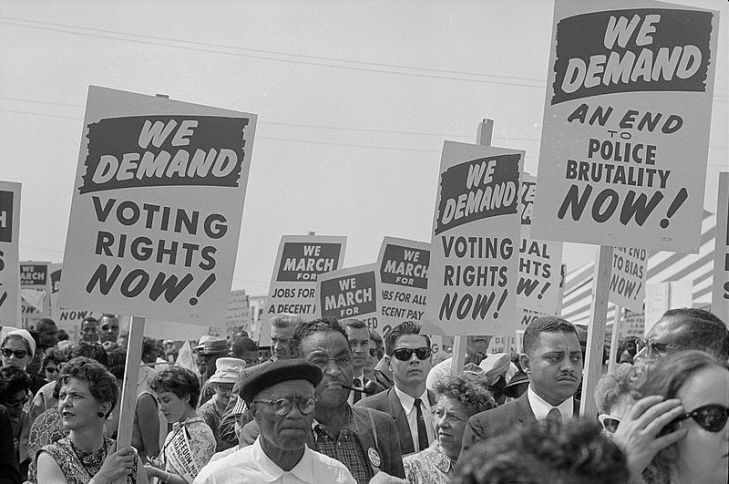 Adams subsequently rebranded himself as an elections watchdog. He founded a non-profit law firm, Public Interest Legal Foundation (PILF), which sues counties to force them to purge their voter rolls and produces reports warning of the possibility of massive voter fraud. He has frequently appeared on Fox to add a purportedly expert voice to the network's promotion of such conspiracy theories.

The federal lawsuit Adams' group is reportedly settling results from a September 2016 report titled "Alien Invasion in Virginia" — which alleged that its review of data from eight of the state's 133 counties uncovered "1046 aliens who registered to vote illegally" — and a follow-up report, "Alien Invasion II," published the following May.

The reports suggest that ballots cast by undocumented immigrants could have changed the results of recent Virginia elections and called for heightened restrictions on voter registration and voter roll purges that would inevitably lead to voter suppression benefitting Republican candidates.

Election law experts criticized the reports' assumptions and methodology, pointing out that Adams was likely misinterpreting flawed data. And in April 2018, four U.S. citizens named in the report sued the group in federal court, saying they had been misidentified as noncitizens who illegally registered to vote. HuffPost reported Thursday that "as part of the settlement reached this week, Adams will offer a written apology" and PILF and Adams would "add a statement to the front [of the reports] acknowledging that they falsely accused people of being noncitizens."
Good, but this almost certainly won't change anything. Partisan hacks like Adams will continue to put out long lists of "discrepancies" between the voter rolls and other databases, well over 99% of which are just clerical errors of things like a missing apartment number or middle initial, and continue to claim that this proves massive voter fraud even though, every time it's done when state and local election authorities actually look into them, they end up finding only one or two cases of actual illegal voting out of a list of hundreds, often thousands. They should have demanded a big financial settlement. That's the only way to get the attention of such people.