Right-wing fascist Sebastian Gorka has gone from White House adviser to host of a radio show on the Salem Network, on which he expresses his ignorant and twisted opinions about virtually everything. And even while decrying ignorance, he replied to a caller recently by claiming that "that whole trans thing" started with the Teletubbies.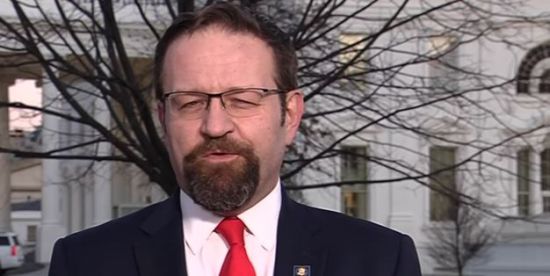 SEBASTIAN GORKA (HOST): Ignorance is no defense. I'm sorry. Above a certain age you have to take responsibility for your own education and your own understanding of the truth. Great call Ron.

I think that whole trans thing started with Teletubbies. Remember? One of them wore a tutu.
There is no excuse for that ignorance. Is he totally unaware of the Stonewall riots? We just commemorated the 50th anniversary of that event less than a month ago. It got a lot of media coverage. Perhaps he was too busy shining the medal awarded to his father by a pro-Hitler group in Eastern Europe to notice.