Putin's crackdown on anyone who opposes him continues to build in intensity. Almost 1400 people were arrested in Moscow for protesting against the policy that bans most opposition candidates for running for the Moscow City Council, which also brings influential seats in the Duma. And not a peep from Donald Trump over the same thing he has called for a coup against President Maduro in Venezuela.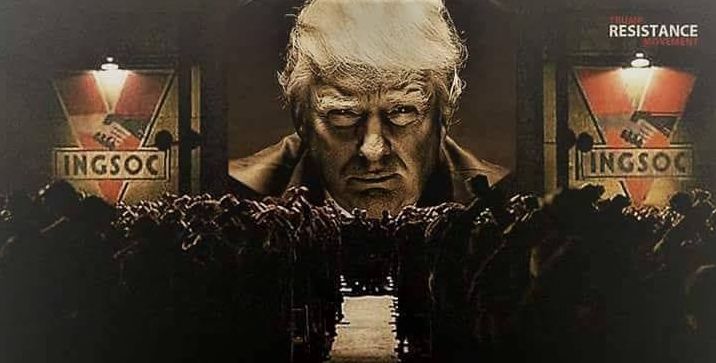 Nearly 1,400 people were detained in a violent police crackdown on an opposition protest in Moscow, a Russian monitoring group said Sunday, adding that was the largest number of detentions at a rally in the Russian capital this decade.

OVD-Info, which has monitored police arrests since 2011, said the number of the detentions from Saturday's protest reached 1,373 by early Sunday. The overwhelming majority of people were soon released but 150 remained in custody, OVD-Info and a lawyers' legal aid group said Sunday.

Crackdowns on the anti-government protesters began days before the rally. Opposition leader Alexei Navalny was arrested and sentenced Wednesday to 30 days in jail for calling for Saturday's protest against election authorities who barred some opposition candidates from running in the Sept. 8 vote for Moscow city council.
Russia is hardly the only Trump ally that makes protests against the government illegal. In Saudi Arabia, it is illegal to participate in any protests against the government. They not only arrest people for it, they often publicly flog them and even behead them. A Yale psychologist
argues
that there is a connection between Trump's racism and his affinity for brutal dictators:
Lee: We have noted that the president's racist attacks have to do with his racism, certainly, but also reveal what little tolerance he has of oversight and any investigation that would reveal the truth. His attacks on Mr. Cummings thus has a connection to Mr. Coats' resignation, as it does to former Special Counsel Robert Mueller's performance last week (I have noted elsewhere why Mr. Mueller's testimony had the results we predicted: https://twitter.com/BandyXLee1/status/1154527193093066752).

It also has a connection to his policy of torturing migrant families, his reinstitution of the federal death penalty, and his affinity for autocratic leaders, not in spite of but because of their cruelty.
As many have said, the cruelty IS the point for Trump. He seems to revel in, celebrate it, embrace it, both by himself and others. And he clearly wishes he could eliminate his opposition the way Russia and Saudi Arabia do.