Donald Trump continues to intervene in internal Pentagon matters by ordering the Navy to punish the Judge Advocate General prosecutors for trying a Navy SEAL for war crimes. The SEAL was found not guilty by a jury of his fellow military members and Trump has become virtually obsessed with the case, publicly ranting about it many times.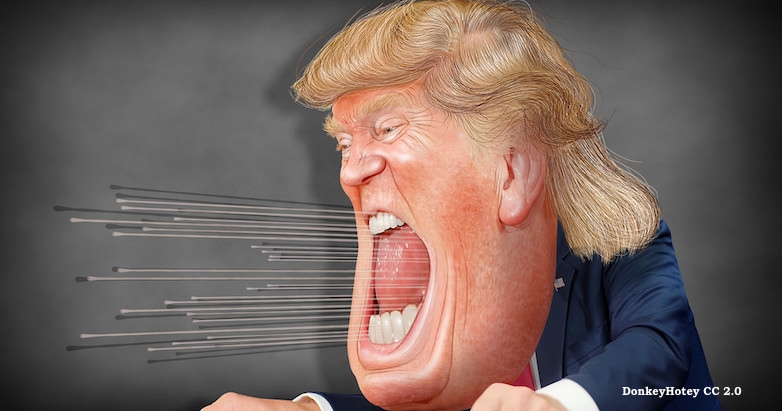 President Trump intervened Tuesday once again on behalf of a Navy SEAL who was charged but acquitted of war crimes in the death of a captured Islamic State fighter in Iraq, ordering the military to punish the prosecutors who tried the case in the first place.

Mr. Trump angrily lashed out at the Navy for awarding commendations to prosecutors in the murder trial of former Special Operations Chief Edward Gallagher, and he publicly instructed Pentagon officials to strip them of the medals. His announcement was a remarkable rebuke by a president of his own Navy leadership.

"The Prosecutors who lost the case against SEAL Eddie Gallagher (who I released from solitary confinement so he could fight his case properly), were ridiculously given a Navy Achievement Medal," Mr. Trump wrote on Twitter. "Not only did they lose the case, they had difficulty with respect to information that may have been obtained from opposing lawyers and for giving immunity in a totally incompetent fashion."

He added: "I have directed the Secretary of the Navy Richard Spencer & Chief of Naval Operations John Richardson to immediately withdraw and rescind the awards. I am very happy for Eddie Gallagher and his family!"
This just doesn't happen. Presidents do not thrust themselves into the middle of military legal situations, nor should they. I can't remember a single instance of it ever happening before. But Trump doesn't recognize any boundaries on his power, whether constitutional or informal. And the informal rules and traditions may well be more important than constitutional ones.