Tell me if you've heard this one before. Trump has named William Perry Pendley the director of the Bureau of Land Management, the agency within the Interior Department that manages more than 247 million acres of public lands. The problem? Pendley doesn't believe there should be such a thing as public lands and wants to eliminate them.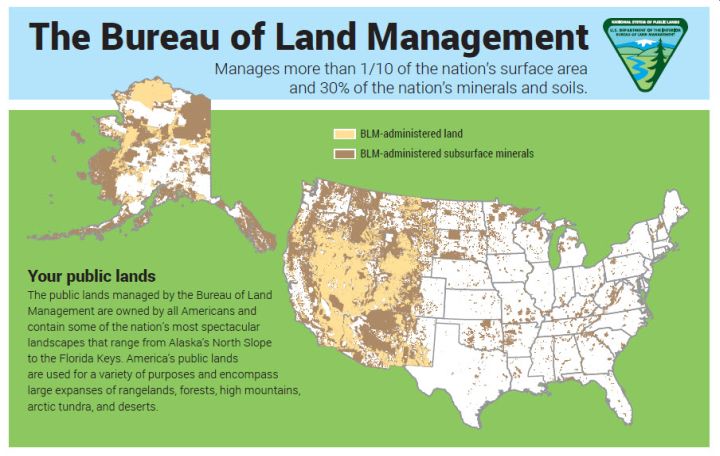 President Trump's pick for managing federal lands doesn't think the federal government should have any.

This week, Trump's Interior Secretary David Bernhardt signed an order making the Wyoming native William Perry Pendley the acting director of the Bureau of Land Management. Pendley, former president of the Mountain States Legal Foundation, was a senior official in Ronald Reagan's administration…

After more than two and-a-half years in office, Trump has yet to nominate a permanent director for BLM. By placing Pendley in charge of the agency, Bernhardt has installed a longtime crusader for curtailing the federal government's control of public lands.

In the three decades since serving under Reagan, Pendley has sued the Interior Department on behalf of an oil and gas prospector, sought to undermine protections of endangered species such as the grizzly bear, and pressed to radically reduce the size of federal lands to make way for development.

"The Founding Fathers intended all lands owned by the federal government to be sold," he wrote approvingly in a National Review magazine article in 2016. He said "westerners know that only getting title to much of the land in the West will bring real change."
Time and time again, Trump has nominated, or picked without Senate approval, people whose goal is to virtually, if not literally, destroy the agency they are put in charge of. Scott Pruitt, his first leader of the EPA, was an enemy of pretty much all environmental regulation, as is Trump himself. Despite promises to "drain the swamp," he continually puts former lobbyists in charge of the agencies that regulate the companies they lobbied for. It's corruption and corporate control of policy. Welcome to the plutocracy.