Trump sent his token black cabinet member, the perpetually sleepy-eyed Ben Carson, to Baltimore to combat claims that he is a racist after his attack on the four Democratic Congresswomen and on Rep. Elijah Cummings and his district that covers part of Baltimore. He tried to hold a press conference at a big church, which promptly booted him off their property.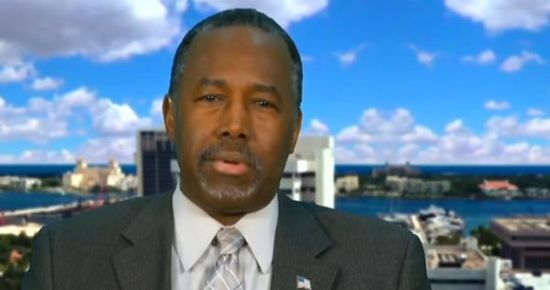 CBS Baltimore reports that Carson went to the city to talk up the HUD's work in Baltimore and to reassure residents that the president wants to work with them to help improve their city.

Carson had wanted to speak on property that belonged to the Morning Star Baptist Church in Baltimore — but the church told him that it didn't want him on their property and asked them to leave.
Housing and Urban Development Secretary Ben Carson traveled to Baltimore on Wednesday to defend President Donald Trump's attacks on the city — but his defense of the president was cut short when the church where he was speaking booted him off their property.
Hilarious. And appropriate. I think I said after the last time they dispatched Carson to defend Trump on racism that we wouldn't hear from him again until the next time Trump launches into a racist tirade. I am now a prophet.