So it's mostly good news on the health front for a change. I'm doing both physical and occupational therapy to regain some of the strength and stamina I lost after my foot surgery and 11 week hospital and rehab stay. The surgical wound is healing well and I can put pressure on it, stand for a short period of time and walk short distances. That has made an enormous difference and really made it possible to be home.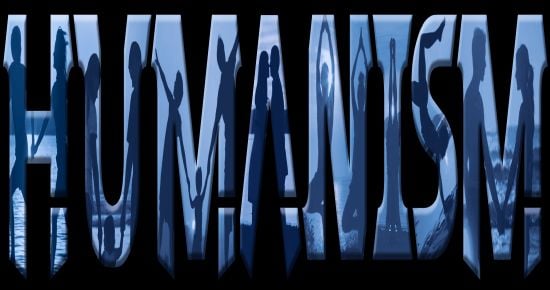 I'm going through the testing that will hopefully allow me to have something called the Transjugular Intrahepatic Portosystemic Shunt (TIPS) procedure. It would be done at the University of Michigan Hospital and this is how they describe the procedure:
Transjugular intrahepatic portosystemic shunt (TIPS) is a procedure that may be used to reduce portal hypertension and its complications, especially variceal bleeding. A TIPS procedure may be done by a radiologist, who places a small wire-mesh coil (stent) into a liver vein. The stent is then expanded using a small inflatable balloon (angioplasty). The stent forms a channel, or shunt, that bypasses the liver. This channel reduces pressure in the portal vein. By reducing portal hypertension, enlarged veins (varices) are less likely to rupture and bleed. And other complications of cirrhosis called ascites (fluid in the abdomen) and hepatic hydrothorax (fluid between the lungs and the chest wall) may improve or go away.
The key for me is to reduce or eliminate ascites. The fluid in my abdomen builds up so quickly that I have to have a weekly paracentesis, which drains 10 liters every time. A week later, it's all or nearly all back. If TIPS works to reduce that problem, or even eliminates it, my life would become a great deal easier.
Once that's (hopefully) done, there's a second procedure I may get, called a Double Balloon Enteroscopy (or endoscopy). This is a procedure that few hospitals can do, but the gastroenterologists U of M can. Here's how this procedure is described:
A double balloon enteroscopy (DBE) is a procedure that allows for extensive examination and endoscopic treatment of abnormalities found in the small intestine, also called the small bowel, located between the stomach and colon (large intestine). This special instrument relies on alternating balloon inflation/deflation like an accordion to move forward deep within the small intestine. The DBE scope is introduced either via the mouth or colon to best optimize the examination of the area of the small bowel in question.

As an advanced procedure, double balloon enteroscopy is typically recommended to further aid in diagnosis and/or treat proven or suspected abnormalities in your small bowel that have been detected on prior diagnostic exams such as capsule endoscopy or radiology imaging studies. Because it is a lengthy procedure that requires anesthesia or heavy sedation, DBE is usually performed only after careful patient selection following consultation with a qualified gastroenterology expert.
Basically, the liver disease caused by the sarcoidosis causes bleeding in my middle intestine, where a normal endoscopy or colonoscopy can't look. This procedure allows them not only to put a scope in there, but to possibly treat the source of the bleeding. It all depends on the exact nature of the bleeding. If it's coming from "pinprick" bleeds, those can be cauterized and sealed off so they don't leak anymore. If it's a more generalized "oozing" from the lining of the intestine, it's not really possible to shut that off. I am currently getting blood transfusions of three units every week because the bleed is so bad. Again, if we could reduce or eliminate that intestinal bleeding, my quality of life becomes almost immeasurably better. In fact, the head of the liver transplant team at U of M says that if both procedures are effective, I won't need a transplant at all. That would certainly be welcome news.
Psychologically, I'm still a bit on edge. Things are going better with my health and it seems like there may finally be a light at the end of the tunnel, but that's been true several times before and something always seems to happen to set me back. This foot surgery was the worst setback yet, really taking me back to square one. And now I find myself sometimes dreading the dropping of the other shoe. I know I shouldn't think that way because I have no control over it. But sometimes I still do. It seems to be in the back of my mind even while I'm glad things are headed in the right direction.
Now, the bad news. I have to have visiting nurses come in three times a week to clean and change the bandages on the surgical wound on my feet, which is healing well but is not yet closed off entirely. I also have appointments with a physical therapist twice a week and and occupational therapist twice a week. And guess what I found out? When your insurance says you've reached your "maximum yearly out of pocket expenses," that isn't actually your maximum out of pocket expenses. It means you don't have any more deductible, but for those things that include "co-insurance," you're responsible for a certain percentage of the cost of a procedure or visit.
The co-insurance typically varies anywhere from 10% to 50%, and I have co-insurance payments for all home visits to the tune of about $25 for each of those seven in-home visits every week. Add it up and that's about 2/3 of what I make from the blog every month. So I could really use more help to get through this for however long those in-home visits are required (and given the amount of strength and stamina I lost, that may be months). And I have a new way you can help support my work on this blog. I've launched a new Patreon account where you can pledge a monthly amount to support my work and allow me to continue doing it. You can pledge from $2 a month up to $25 a month (or more, of course, if you're extraordinarily generous).
Dispatches will turn 16 years old in a couple months and I love what I do, but I am only able to make about 1/3 of what I used to make on it. That's partially due to my ongoing health problems preventing me from posting as much as I used to (I've gone from 12 posts a day down to 6 or 7, which drops pageviews and thus ad revenue payments) and partially due to having those revenue payments reduced significantly for the pageviews I do get. Combine the loss in revenue payments with my ongoing medical costs and it's pretty obvious why I'm asking you all to help. If you enjoy what I do and want to be able to keep doing it, please make a monthly pledge of support if you can afford to.
And of course, you can always help out with a one-time (or more, if you choose) payment to my Paypal account. The email address is stcynic@gmail.com for that account. I could use both immediate and long-term help for all of this. Thank you all for your support over the years. With your help, I can hopefully regain my good health and be able to return to posting more often and perhaps even reviving the Culture Wars Radio podcast. At this point, I'm not close to being able to take care of myself, and I am extraordinarily fortunate to have an amazing group of friends who take care of my needs, transport me to doctor's appointments and, sometimes, go through hell when I'm in the hospital for extended periods of time. Between their generosity and yours, I can get through this and get back to being my old self again, traveling and speaking to groups, particularly about the need to engage in service to others. I want so badly to be able to get back by launching my Secular Quemanism project and helping local humanist groups put their values into action and help make society a better place one person and one event at time. But in order to get there, I need my fellow humanists to help me get back to where that's possible. Thank you so much, as always.