Trump retweeted a bizarre and totally unexplained claim that the Clintons were somehow responsible for the suicide of billionaire financier and pedophile Jeffrey Epstein. There isn't a hint in the retweet how or why they would be to blame for his death, a claim that contradicts his own Department of Justice statements on the matter.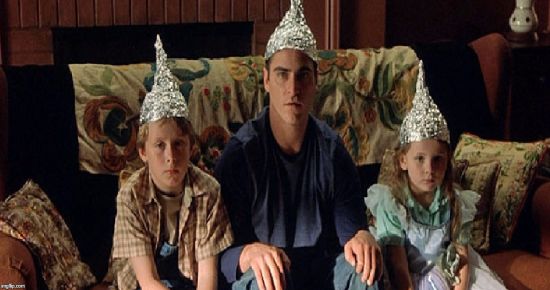 President Trump used his Twitter account Saturday to spread a baseless conspiracy theory about the death of Jeffrey Epstein, a wealthy and politically connected financier who had been facing multiple charges of sex trafficking involving underage girls.

Trump's own Justice Department announced that Epstein, who was being held in a federal corrections facility, died by "apparent suicide."

But Trump appeared to disregard his administration's statement, instead retweeting a message from conservative actor and comedian Terrence K. Williams, who suggested Epstein's death might be tied to former president Bill Clinton. Williams also questioned how Epstein could have died by suicide if he had been on suicide watch.
Here's the tweet he put out there:
Died of SUICIDE on 24/7 SUICIDE WATCH ? Yeah right! How does that happen#JefferyEpstein had information on Bill Clinton & now he's dead

I see #TrumpBodyCount trending but we know who did this!

RT if you're not Surprised#EpsteinSuicide #ClintonBodyCount #ClintonCrimeFamily pic.twitter.com/Y9tGAWaAxX

— Terrence K. Williams (@w_terrence) August 10, 2019
This is totally irresponsible and absolutely unheard of for a president. We can't accept this as the new normal. It's simply too dangerous.