A police officer from Muskegon, Michigan, about 45 minutes from here, has been suspended pending a full investigation because he is selling his house and one of the homebuyers looking at it, who is black, noticed a framed KKK application hanging on his wall, along with a bunch of Confederate memorabilia as well.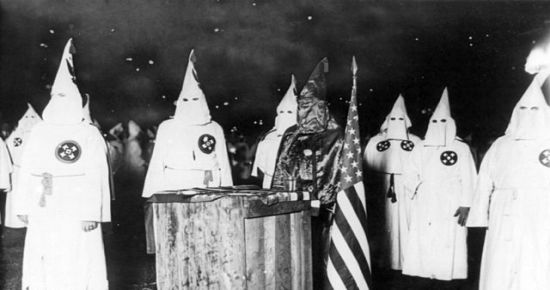 A Michigan police officer is on administrative leave after a prospective buyer of his home said he found a framed Ku Klux Klan application and several Confederate flags inside the residence.

Rob Mathias, who is Black, was touring the home in the Muskegon County town of Holton with his wife and children last week when he said they discovered the racist memorabilia hanging on the walls…

"I'm still disgusted by it. I'm hurt," Mathias, an Army veteran, told MLive. "You can't serve your community and be a racist. You can't. There're people of all different colors, of all different nationalities … out there that you have to serve and protect. You can't just protect one group of people."

Muskegon City Manager Frank Peterson identified the officer to Fox 17 News as 20-year veteran Charles Anderson and confirmed an internal investigation is underway.
He's right. You cannot have someone like that working as a police officer, especially a largely black city like Muskegon. There is no way a resident of that city who is black could possibly feel safe and protected with a white supremacist with a gun and a badge policing the streets.