A right-wing extremist from the Cleveland area has been arrested after making threats to law enforcement, saying people should shoot every federal agent on sight and also threatening to attack a Planned Parenthood clinic. His house contained several assault rifles and a whopping 10,000 rounds of ammunition.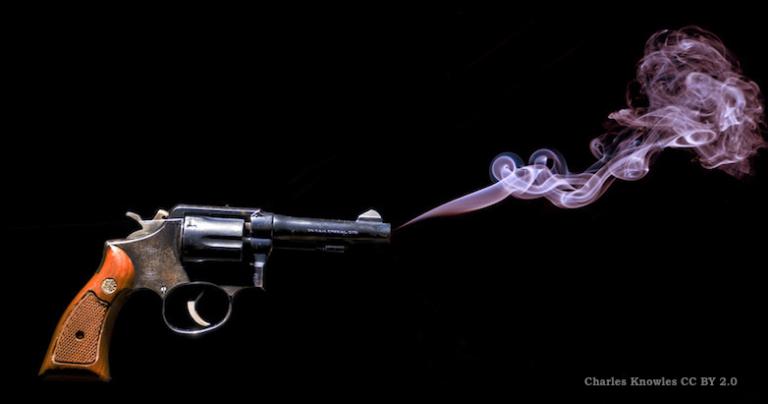 Federal prosecutors on Monday charged a Boardman man with making threats against law enforcement, following an investigation that revealed he voiced his support online of mass shootings and lived in a house with 25 guns and 10,000 rounds of ammunition, records show.

Justin Olsen, 18, faces a charge of threatening to assault a federal law enforcement officer. Authorities arrested him on Aug. 7 on state charges and he was taken to the Mahoning County Jail. He has been in custody ever since

Olsen used the handle "ArmyOfChrist" as his moniker on iFunny, a website where people can posts memes, photos and statements on a variety of topics. There, he told fellow users that he supported mass shootings and attacks on Planned Parenthood, according to an affidavit written by FBI agent Themistocles Tsarnas…

Olsen wrote, "in conclusion, shoot every federal agent on sight," according to the affidavit.
The fact that he uses the moniker ArmyofGod is not a coincidence. The Army of God is a domestic terrorist organization based here in Michigan that has both endorsed and committed murders and bombings of abortion doctors and clinics. The police were right to take this very, very seriously. The man is a terrorist in the making.