The couple that went through a Muskegon police officer's home looking to buy it and blew the whistle when they saw a framed application to join the KKK and a bunch of Confederate posters has received at least one credible threat that the township police went to their house to warn them about. The only thing surprising about this is that there's only been one so far.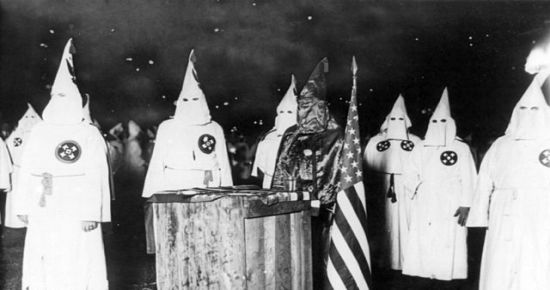 Muskegon area police have confirmed a threat was made on social media against an African American man who found Ku Klux Klan memorabilia and Confederate flags inside a police officer's home that was for sale.

The man, Rob Mathis, told MLive/Muskegon Chronicle on Monday that Muskegon Township police on Sunday, Aug. 11, notified him and his family about a credible threat against their lives.

The threat directed at Mathis and his wife, Reyna, who live in Muskegon Township, was posted on FOX 17′s Facebook page as a comment on a story regarding the recent suspension of Muskegon police officer Charles Anderson.

Anderson, 48, was placed on paid leave Thursday, Aug. 8, after the Mathis family said they saw several Confederate flags and a framed historical KKK application during a tour of Anderson's Holton Township home, which is for sale.
Muskegon is a largely African-American city, but the county around them is not. And that area is home to groups like the Army of God, which has repeatedly committed anti-choice violence. I can't believe there's only been one threat the police considered credible. I'm quite sure there will be more soon.