Trump has spent much of his time in office appeasing his Christian right supporters by taking positions similar to theirs, but that isn't stop the Log Cabin Republicans, the largest gay Republican group, from endorsing his reelection. In 2016, they pointedly refused to endorse him. It's baffling that they think he's been better than they expected.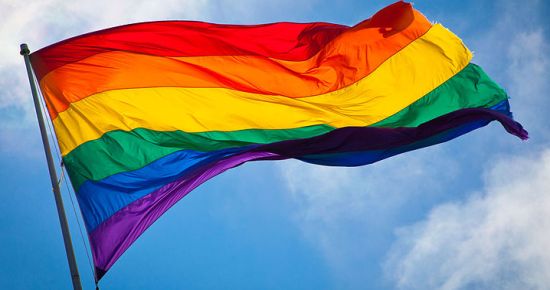 Not all of these signs of change have been equally visible to the population at large. For LGBTQ Republicans, watching the 2016 GOP convention before Donald Trump took the stage was like a dream fulfilled. The distance between that event and Pat Buchanan's hate-filled exhortation against the LGBTQ community in Houston in 1992 is a powerful measurement of how far we've come. Some of the moral leaders who stood with Buchanan back then were still there three years ago in Cleveland, to be sure. But this time, they refrained from passing judgment on gays and lesbians. And in an extraordinarily uplifting moment, Thiel uttered the words for the first time, "I am proud to be gay. I am proud to be a Republican. But most of all, I am proud to be an American." He was met with thunderous standing applause from the body of the Republican Party.

This is the party that Trump has helped make possible by moving past the culture wars that dominated the 1990s and early 2000s, in particular by removing gay rights as a wedge issue from the old Republican playbook.

And since taking office, President Trump has followed through on many of his commitments to the United States, including taking bold actions that benefit the LGBTQ community.

He has committed to end the spread of HIV/AIDS in 10 years, through the use of proven science, medicine and technology to which we now have access. This scourge decimated a generation of gay men in the United States and continues to inflict pain, suffering and death at home and abroad.

Trump has used the United States' outsize global influence to persuade other nations to adopt modern human rights standards, including launching an initiative to end the criminalization of homosexuality, which is considered illegal in more than 70 countries. To lead this effort, the president has chosen the highest-ranking LGBTQ individual in the administration, Richard Grenell, the U.S. ambassador to Germany, who brings his experience as the United States' spokesman at the United Nations to bear on this critical campaign.
This is just spectacular cluelessness. Yes, Trump has surprised us a few times, but overall this policies and rhetoric has been horrible on this issue. He has tried over and over again to reverse the Obama policy of allowing transgender soldiers to serve openly in the military, something even the Pentagon leaders do not support. And the notion that Trump "helped make possible" the fact that the GOP is now better than Pat Buchanan is simply laughable. If the standard for LGBT progress is being better than Pat Buchanan, we're in bit trouble. And believing that Trump has left the culture wars behind is so contrary to reality that if boggles the mind. What world do these people live in, because it sure isn't the real one.