Trump is trying to have it both ways on the economy. It's so strong and he gets all the credit for it, he says. At the same time, he wants to take an action so drastic to pump up the economy that it didn't even happen in 2008 and 2009, at the depth of the worst recession since the Great Depression, calling on the Fed to cut the fed funds rate by a massive 100 basis points (one full point).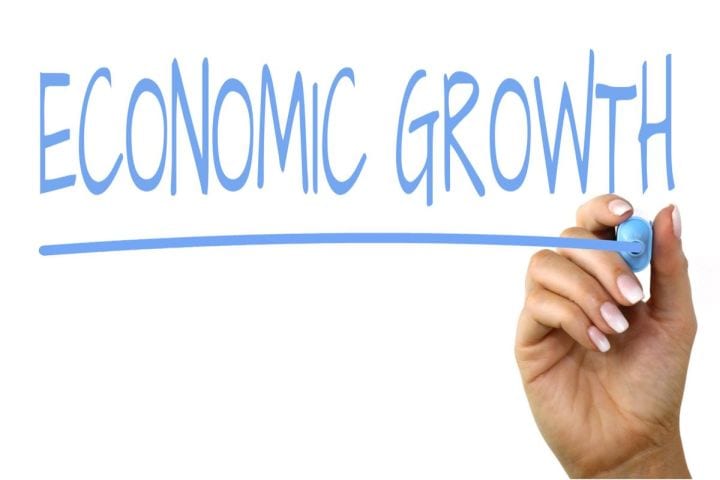 President Trump on Monday sought to play down the risk of a recession while also pinning the blame for a potential economic downturn on the Federal Reserve, chastising the central bank's chairman, Jerome H. Powell, for a "horrendous lack of vision."

In a tweet, Trump also called for the Fed to reduce interest rates by at least 100 basis points, marking an escalation of his demands on the central bank. Trump has frequently lashed out at Powell but had never used the phrase "basis points" in a tweet or made such a specific demand.

"Our Economy is very strong, despite the horrendous lack of vision by Jay Powell and the Fed, but the Democrats are trying to 'will' the Economy to be bad for purposes of the 2020 Election," Trump tweeted. "Very Selfish! Our dollar is so strong that it is sadly hurting other parts of the world."
Our economy is very strong! That's why he wants the Fed to take a virtually unprecedented action by cutting a full point off the fed funds rate all at once.
The fed funds rate is the key mechanism for monetary policy to slow down or speed up the economy. It's at 2.25% currently, so that would cut it do 1.25%. Even at the depth of the Great Recession, the largest single rate cut was 75 basis points, of .75 points. Stupid man speak with forked tongue, to say the least. No one with even a little bit of economics education can't find this anything but laughable. The Fed might make a .25% cut at their next meeting, but the chances of a full point cut is about equal to the chances that Trump will someday tell the truth about something.