Ben Shapiro, the boy wonder of conservatism, is a towering mediocrity who is as immune to reality as Donald Trump. On his show Monday, he actually claimed that Republicans never questioned the legitimacy of Barack Obama's presidency. Then he changed that, in light of birtherism, to any "major elected Republican official." And he was still spectacularly wrong.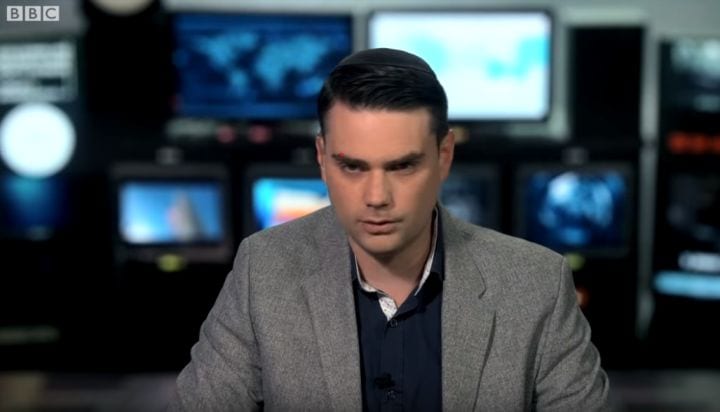 Trump was a fringe character for nearly the entirety of the Obama presidency; he wasn't a "Republican figure" until he ran. You can't name a single major elected Republican official during Obama's presidency who challenged the legitimacy of his presidency. https://t.co/jodrc7Pljf

— Ben Shapiro (@benshapiro) August 19, 2019
And was almost immediately proven wrong:
Mark Meadows
Marsha Blackburn
Louie Gohmert
Blake Farenthold
Tom Coburn
James Inhofe
Jason Chaffetz
Sarah Palin
Michael Burgess
Allen West
among many others

— Justin Baragona (@justinbaragona) August 19, 2019
And here's the best part. After calling Trump a "fringe character" during Obama's presidency it turns out that he endorsed Trump to run against Obama in 2012 himself — and he based that largely on his birtherism:
Hi Ben. Here is you saying he would be the best challenger for Obama prior to 2012 and explaining how birtherism was the reason for that. You are bad at this. pic.twitter.com/11T2hZLI9G

— Collin Reischman (@CMReischman) August 19, 2019
This shall go down in the history of self-owns as epic. He ducked into the punch, then got back up and did it again. Hilarious.