Trump owns two golf resorts in Scotland and financial disclosure filings show that he filed dramatically different values with the governments of Scotland and the United States. This is becoming an old story, one that prosecutors in New York are investigating. He has regularly overstated the value of properties for credit purposes and understated them for tax purposes.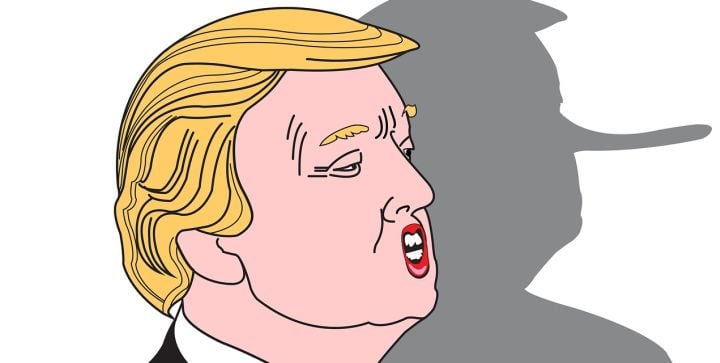 President Donald Trump has filed financial disclosure statements that appear to misstate the value and profitability of his Scotland golf courses by $165 million, possibly violating federal laws that are punishable by jail time.

Trump claimed in his 2018 U.S. filing that his Turnberry and Aberdeen resorts were each worth more than $50 million. For that same time period, he filed balance sheets with the United Kingdom government showing that their combined debt exceeded their assets by 47.9 million British pounds ― the equivalent of $64.8 million at the exchange rate on Dec. 31, 2017, the date of the last U.K. filing available.

His 2018 "public financial disclosure" filed with the U.S. Office of Government Ethics also claims those two resorts earned him "income" of $23.8 million. His filings with the U.K. Companies House office in Edinburgh for that period showed the resorts had actually lost 4.6 million pounds ― equal to $6.3 million.

His U.S. disclosure statement also fails to mention $199.5 million in loans Trump has made to those resorts: $54.9 million from him personally to Trump International, Scotland in Aberdeenshire; $144.6 million from his trust to Trump Turnberry in Ayrshire.
This is essentially perjury, as he had to legally attest that his financial disclosure filings were accurate. It's also financial fraud and possibly tax fraud, in Scotland if not in this country. Just par for the course — pun intended — for what is essentially a criminal enterprise called the Trump Organization. And remember, prosecutors have the chief operating officer of that company as a cooperating witness so they should have all the documentation and testimony they need to eventually bring a case.