The Trump administration is moving to formally withdraw from a settlement agreement made in the 1997 Flores case. This is the agreement that says the government can't hold minor children in detention facilities longer than 20 days and sets other standards for their treatment. His immigration policies just get more cruel by the day.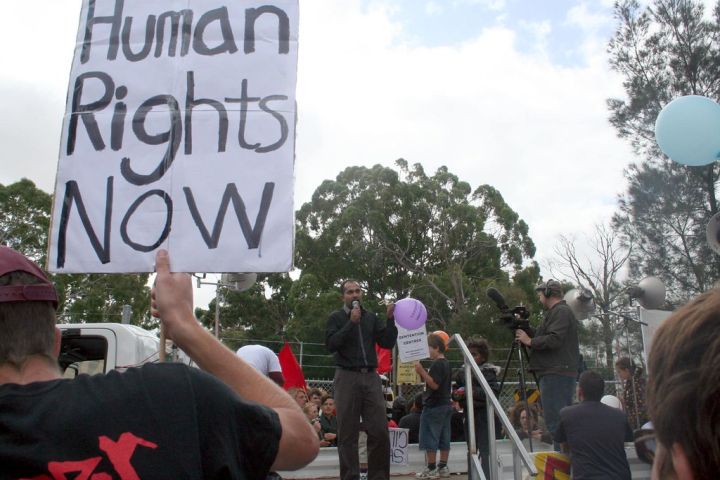 The Trump administration is moving to formally terminate a federal court settlement restricting how long U.S. officials can detain migrant children with their parents and replace it with a new rule that could expand family detention and dramatically increase the time children spend in custody.

The Department of Homeland Security and the Department of Health and Human Services will issue a new rule Friday to withdraw from the Flores Settlement Agreement, the federal consent decree that has set basic standards for the detention of migrant children and teens since 1997.

The new rule would eliminate a 20-day cap for detaining migrant children and create a new licensing regime that would make it easier for federal officials to expand family detention nationwide.

Although the rule is set to take effect 60 days after it is published, officials expect the implementation to last longer. Advocates have vowed to challenge the rule in court, which will put the change in front of U.S. District Judge Dolly M. Gee, who denied the administration's request last year to extend family detentions.

But officials said they hoped the threat of longer detention would deter the crush of Central American migrants at the U.S.-Mexico border and complement existing enforcement measures.
Talk about totally misunderstanding the nature of why such refugees come here. They don't sit down with a list of pros and cons and they won't think "well now they can hold our kids in cages longer than 20 days, so we won't bother going." These people are desperate to escape crippling poverty and violence at the risk of their own lives. Anyone who thinks withdrawing from this agreement will tilt the balance of some cost-benefit analysis against them making such a journey is critically detached from reality. And frankly, I don't think any of them really believe it. It's not about that, it's about punishing Latino people for daring to interrupt the white paradise they think we should be.
We can only hope that this provides the opportunity to turn what was a settlement agreement into a court mandate. Human rights and human decency demand nothing less.