Anyone remember when Trump first took office and faced the question on whether to keep Fed Chair Janet Yellen in her position? He ultimately decided not to, naming his own chairman, Jerome Powell. He has now called Powell an enemy of the United States and wondered aloud whether he is a greater threat to the country than China or not.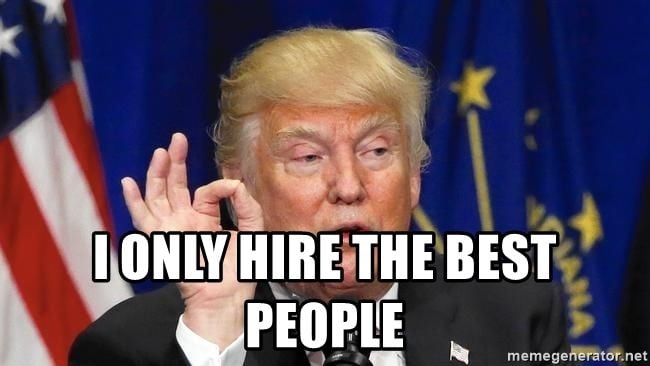 President Trump escalated his unprecedented attacks against America's central bank Friday, calling Federal Reserve Chair Jerome H. Powell an "enemy" of the United States that is as bad as China, a tweet that triggered a stock market slide and came minutes after Powell vowed to keep the economy growing.

Powell said Friday that the trade war is a "complex, turbulent" situation and that the central bank will "act as appropriate to sustain the expansion," suggesting another interest rate cut may be coming but not the large decline that Trump has demanded.

"Our economy is in a favorable place," Powell said, but he added that there are "significant risks" from slowing global growth and the U.S.-China trade fight. China just announced major new tariffs on U.S. products, the latest in an exchange of blows between the two nations that have caused numerous countries around the world to teeter on the verge of a recession.

Trump lashed out at both Powell and China, blaming them for harming the U.S. economy.

"My only question is, who is our bigger enemy, Jay Powell or Chairman Xi?" Trump tweeted after Powell's speech. Trump and his advisors have privately discussed ways to change who gets to vote on interest rate levels at the Fed.
But the committee chair, while always the public face of the group, holds the same single vote on what to do with interests rates each meeting. Rotating the chair doesn't change that one bit. But as usual for Trump, he is focused on a single person to blame for the results of his own actions. It isn't unusual for Trump to turn on his own, but to deem his own hand-picked Fed chairman an enemy of the country for supporting rate cuts, just not as fast or as large as Trump wants them to be is way over the line even for him. Trump himself fits that label far better than Powell does.