We've grown accustomed to Trump making head-scratching statements that are, to say the least, reality-averse, but this one make take the cake. After skipping the G7 leaders' meeting on climate change, he actually had the temerity to declare himself an environmentalist. And he somehow managed to do it with a straight face.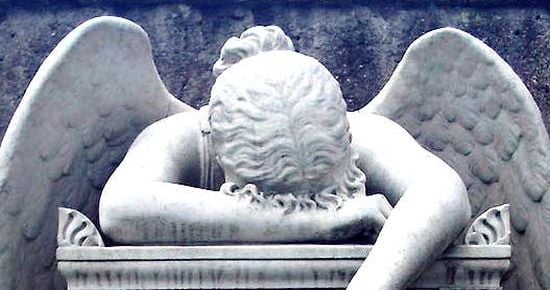 President Donald Trump sought to defend his environmental record on Monday after skipping a meeting on climate change with world leaders at the G-7.

Asked in a news conference at the close of the annual gathering whether he still harbors skepticism toward science that shows global temperatures rising at a dangerous pace, Trump insisted that he was an "environmentalist," even as he talked up his administration's support for fossil fuels.

"I feel that the United States has tremendous wealth. The wealth is under its feet. I've made that wealth come alive," he said, pointing to the United States' rise to a global leader in oil exports and his efforts to open up the Arctic National Wildlife Refuge in Alaska for oil drilling, an initiative that has hit a number of roadblocks…

Trump later told journalists Monday that "I want the cleanest water on Earth, I want the cleanest air on Earth and that's what we're doing — and I'm an environmentalist."
He might as well have just started singing I'm a little teapot. He's an environmentalist in exactly the same sense in which I'm an NBA player — only in a pure fantasy world. His claim that global warming is a Chinese hoax doesn't even scratch the surface. He has steadfastly worked to dismantle the Environmental Protection Agency and rolled back, or tried to roll back, vast swaths of the nation's environmental regulations. At every single opportunity, when the choice is between boosting corporate profits and protecting our air and water, he has chosen corporate profits.
If he knew anything about economics, he would know that increasing the cost for polling corporations is the entire point of regulation. Why? Because pollution is an externality, meaning it's a negative side effect that affects people other than corporate shareholders or even customers of that company. That means the cost of protecting against that pollution and cleaning it up gets passed on to those who are no part of causing the problem, which means the real cost of production is socialized — we all pay for it through taxes rather than the company's shareholders and customers paying it.
He doesn't understand any of that, he just understands that profits are good. And not only does he not think that companies should pay the cost of its own pollution, he doesn't think the public should pay to protect against that pollution or clean it up either. All of which makes the claim that he is an environmentalist so ludicrous that it's downright asinine. Welcome to Trumpworld.