The cruelty of Trump's immigration policies has actually gotten worse. He has now reversed a policy that allowed undocumented immigrants to stay in the country while they're receiving life-saving medical treatments. That could essentially be a death sentence for thousands of people.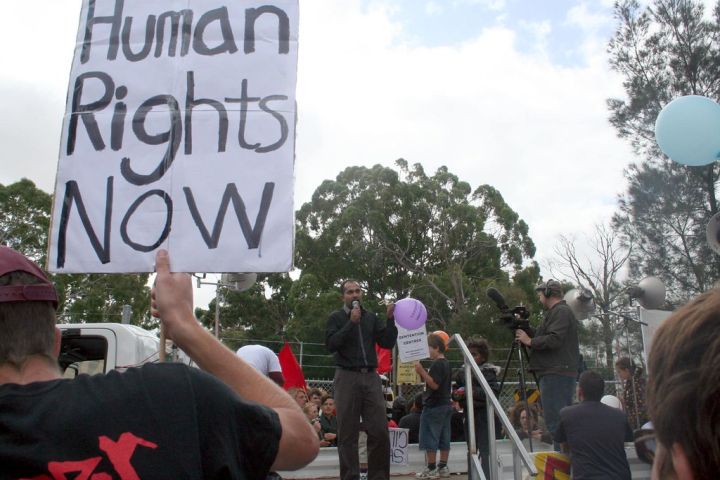 Without notice, the United States Citizenship and Immigration Services eliminated a program this month that had allowed immigrants to avoid deportation while they or their relatives were undergoing lifesaving medical treatment. Called "deferred action," the program had provided a form of humanitarian relief from deportation for at least 1,000 applicants every year, and was renewable every two years.

The Trump administration also recently eliminated a program that allowed immigration judges to end the deportation cases of others with sympathetic circumstances. Taken together, these changes have made it all but impossible for people who were previously considered safe from deportation to defend themselves if they are picked up by federal immigration authorities, some experts said…

The policy change, which caught immigration officials unawares, is the latest in a series of moves by the Trump administration to revoke or modify procedures that have allowed certain immigrants to remain in the United States. Now thousands — including those with serious medical conditions, crime victims who have helped law enforcement with investigations and caretakers of sick children or relatives — no longer have access to a safety net that has shielded them from deportation.
As has often been said, there is no point to this –the cruelty IS the point. It's unconscionable, inhumane and profoundly immoral. But hey, he's a "Christian," a follower of Jesus who said whatever you do to the least of these, you do unto me also and repeatedly commanded his followers to care for the sick and needy and even said that if you don't do that, it means you don't have the love of God in you. And yet almost 90% of evangelical Christians support Trump with all of this horrific cruelty. I'm running out of words to express my outrage.