The DC Circuit Court of Appeals ruled against a group of fossil fuel companies who had challenged the stricter standards for ozone emissions from power plants and other sources. It's a big win for the environment and for Obama's regulations to provide more protection for the environment.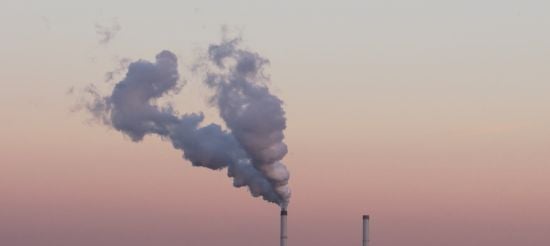 Ozone standards established under former President Barack Obama will mostly remain in place after the D.C. Circuit rejected claims Friday by major energy industry players who said existing pollution regulations were too hard to follow.

Almost all of the U.S. Environmental Protection Agency's 2015 standards for ground-level ozone pollution will stay in place. Ozone is a colorless gas found in Earth's upper atmosphere as well as near the ground…

Murray Energy Corporation, the largest privately owned coal-mining company in the U.S., along with states with mining or fossil-fuel extraction interests like Arizona, Arkansas, Utah, North Dakota, New Mexico, Kentucky, Texas and Oklahoma, challenged the 2015 standard as far too difficult to attain.

For one, background ozone could not be pinpointed, the states argued. And since the pollutant flows over state borders uncontrollably, or can originate from a naturally occurring source, Murray Energy and the states claimed they were subjected to standards that did not apply in other places.
What a ludicrous argument. The problem of pollution crossing borders is an example of what is commonly called the tragedy of the commons and it's the whole reason why the regulation must take place at a federal level in order to prevent private action in one state from impacting public resources in another state. For instance, a company that dumps toxic chemicals into a river doesn't just impact the river on their property, it can spoil that resources hundreds of miles downriver. Their claim for why the regulations are unfair is the whole argument for the regulations in the first place.