Benny Hinn, the faith-healing fraud and one of the most prominent and wealthiest of all the prosperity gospel TV evangelists, is now suddenly renouncing the prosperity gospel, which teaches people to "sow their seed of faith" by sending money to con artists, with the promise that God will increase it to the giver by ten-fold or a hundred-fold.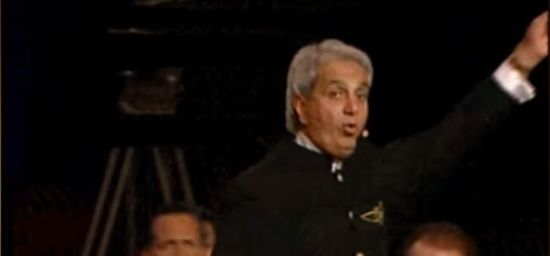 "I think it's an offense to the Lord, it's an offense to say give $1,000. I think it's an offense to the Holy Spirit to place a price on the Gospel. I'm done with it. I will never again ask you to give $1,000 or whatever amount, because I think the Holy Ghost is just fed up with it.

"Did you hear me?" Hinn asked as his audience responded affirmatively in high spirits.

"I think it hurts the Gospel, so I'm making this statement for the first time in my life and frankly, I don't care what people think about me anymore," he continued.

"When they invite me to telethons I think they will not like me anymore. Because when you look at the word of God … if I hear one more time, break the back of debt with $1,000, I'm gonna rebuke them. I think that's buying the Gospel. That's buying the blessing. That's grieving the Holy Spirit. … If you are not giving because you love Jesus, don't bother giving," Hinn argued. "I think giving has become such a gimmick; it's making me sick to my stomach."
Hinn's nephew, Costi Hinn, just published a book revealing how the Hinn family has exploited vast numbers of people through its preaching of the prosperity gospel, so one has to wonder if this is an attempt to blunt the reaction to that book. But if he really wants me to take him seriously on this, he would give away the money he bilked out of his marks over the last few decades to some genuinely effective and responsible charities. I doubt that will happen anytime soon, though.