Salman Rushdie, one of the most incisive thinkers and brilliant novelists in the world, accurately diagnoses the key to the pathology of Donald Trump and other right-wing authoritarians, which is that they invent a past that never existed in order to motivate people to go back to some unspecified point in time to "restore" the country.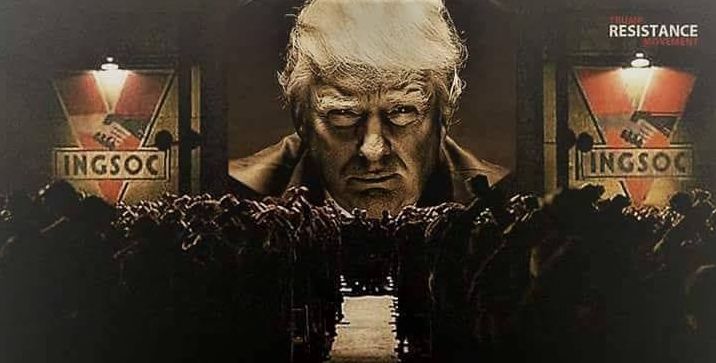 "I think that what Mr. Trump is doing here that is similar to what's happening in Britain and even what's happening in India is in all three place, leaders are inventing a mythology of a false past, a kind of golden age, you know, that if we could only get back to, that everything would be good," Rushdie told anchor Ari Melber. "You know, make America great again. You want to ask when exactly was that? Was it last week? Was it before slavery was abolished? Was it before the civil rights movement? Was it before women had the vote? When was America great in the way we should get back to?"

"The myth of the — the golden age is always a myth," said Rushdie. "Boris Johnson right now in Britain is trying to sell the idea of a golden age of England that could be restored if only all these inconvenient foreigners would go away. Mr. Modi in India is trying to sell the idea of an ancient golden Hindu age which has been ruined by the presence of Muslims. All three are doing the same thing. They're inventing history in order to justify the actions of the present, and I think that's dangerous."
We might call this the appeal of nostalgia for a past that never existed. It's the classic "paradise lost" myth and it's a powerful emotional motivator for the most ignorant among us. We used to have a garden of Eden, until "they" came along and ruined it, so we just need to get rid of "them" and we can return to our glorious past and Make America Great Again. The weak minded, historically ignorant and most insecure among us find this kind of appeal irresistible. "They" can be almost any group of people, including vaguely defined groups like the "deep state." It could be Muslims, Latinos, gay people, black people — the barbarians are perpetually at the gate, ready to storm the country and make it their own instead of the rightful owners of society, straight Christians.