The New York Times has a long, detailed investigative story about how Trump aides, Republican legislators, conservative PACs and foreign governments, not to mention our own government, have spent millions at his resorts and hotels in Washington, DC and around the world. The corruption is so obvious that it's almost become so routine we pay little attention to it.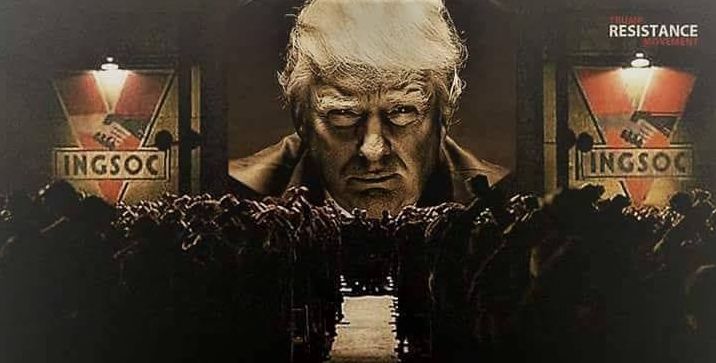 Since Mr. Trump became president, there have been thousands of visits to his properties, not only by Mr. Trump himself, but by foreign leaders, lobbyists, Republican candidates, members of Congress, cabinet members and others with ties to the president. At least 90 members of Congress, 250 Trump administration officials and more than 110 foreign officials have been spotted at Trump properties since 2017, according to social media posts and counts by various watchdog groups.

"It reflects the normalization of corruption — this is just how business works in Trump's Washington, D.C.," said Robert Weissman, the president of Public Citizen, a nonprofit ethics group. "We have witnessed a stunning degradation of ethical norms."

Federal Election Commission records, meanwhile, show that since January 2017, at least $5.6 million has been spent at Trump properties by political candidates or party organizations, including by Mr. Trump's own political operation, according to an analysis by Public Citizen.

In the four years before Mr. Trump's bid for president, these same hotels and other venues collected a total of only $119,000 in federally regulated payments from political groups.

The merging of interests became an issue this week when Mr. Pence, according to his chief of staff, spent two nights at the Trump International Golf Links and Hotel in Ireland at the suggestion of the president — even though he had a series of meetings on the other side of the country, a 181-mile car and helicopter ride away.
And this doesn't even include the 293 days Trump has spent himself at his own properties, nearly a third of all the days he's been president, which means renting out huge numbers of rooms for staff and Secret Service agents. That amounted to over $13 million in federal government spending at his hotels in just his first six weeks in office. One can only imagine how much that spending is now. The Saudis have spent hundreds of thousands of dollars at Trump hotels since he took office, which may explain why he's pretty much ignored their brutal murder and dismembering of Saudi-American journalist Jamal Kashoggi and his strong tilt toward that country while they suppress all dissent and behead those who protest against it.