Part of the fallout from Trump's week long ranting, raving and lying about Hurricane Dorian hitting Alabama is that officials and scientists from the National Oceanic and Atmospheric Administration, which also administers the National Weather Service and the National Hurricane Center, were warned against publicly contradicting Trump's lies and distortions.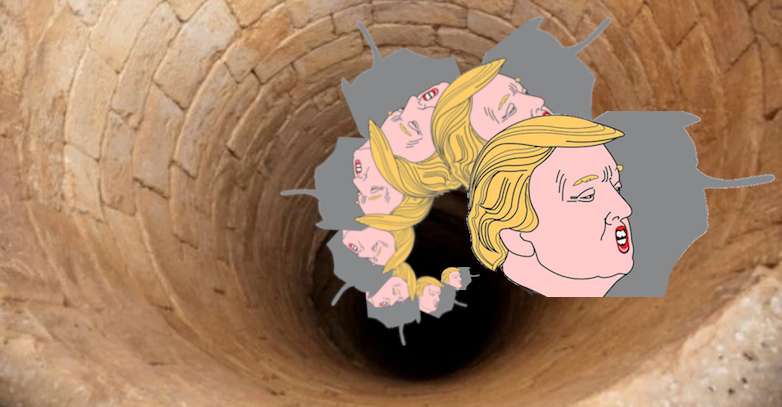 Nearly a week before the National Oceanic and Atmospheric Administration publicly backed President Trump over its own scientists, a top NOAA official warned its staff against contradicting the president.

In an agencywide directive sent Sept. 1 to National Weather Service personnel, hours after Trump asserted, with no evidence, that Alabama "would most likely be hit (much) harder than anticipated," staff was told to "only stick with official National Hurricane Center forecasts if questions arise from some national level social media posts which hit the news this afternoon."…

A NOAA meteorologist who spoke on the condition of anonymity for fear of retribution said the note, understood internally to be referring to Trump, came after the National Weather Service office in Birmingham contradicted Trump by tweeting Alabama would "NOT see any impacts from the hurricane."

The agency sent a similar message warning scientists and meteorologists not to speak out on Sept. 4, after Trump showed a hurricane map from Aug. 29 modified with a hand-drawn, half-circle in black Sharpie around Alabama.
Yes, we must ignore science and data to keep from angering our narcissistic leader by pointing out that he's wrong and/or lying about anything. Subvert science to political expedience, that's the rule. But the chief scientist at NOAA is
now investigating
whether this was a violation of professional ethics and the agency's duty to inform and protect the public:
The National Oceanic and Atmospheric Administration's acting chief scientist said in an email to colleagues Sunday that he is investigating whether the agency's response to President Trump's Hurricane Dorian tweets constituted a violation of NOAA policies and ethics. Also on Monday, the director of the National Weather Service broke with NOAA leadership over its handling of President Trump's Dorian tweets and statements.

In an email to NOAA staff that was obtained by The Washington Post, the official, Craig McLean, called the agency's response "political" and a "danger to public health and safety."
Why is an investigation needed at all? It's so obviously a betrayal of the agency's entire mission and duty to suppress scientific data and perspective for political purposes that it's a waste of time to pretend otherwise. And it's just one small part of a much larger Trump mission to ignore and subvert the government's scientists whenever the data does not support his political agenda, from the EPA to the Interior Department to the Pentagon.