Rick Wiles, the viciously anti-Semitic far-right conspiracy nut who owns TruNews network, continues to get favorable treatment from Trump's press office, which regularly offers them press credentials and invites them along on foreign and domestic trips. This at a time when Trump is regularly accusing others — Democrats, of course — of being anti-Semitic.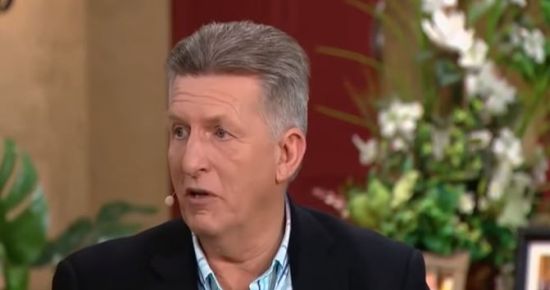 "The White House has extended to us an invitation and the press credentials to go to the United Nations," Wiles said. "We appreciate that."

"Our credentials have not been revoked," added co-host Doc Burkhart. "We've not been removed. Don't believe any of that."

"We turn down more White House invitations; we don't go to all of them because we just don't have the funding and the manpower to go to every single event that the White House invites us to," Wiles added. "We are very appreciative that the White House invites us to these things."

"We actually have a very good relationship with the White House press office," said Burkhart. "They have always been very cordial and very kind to use. We've never been pushed away out of anything."
Wiles' long track record of hating and demonizing Jews is well-documented. He regularly uses the phrase "synagogue of Satan," a well-worn anti-Semitic blood libel and has accused Jews of controlling the media, the country, Hollywood and virtually everything else. He claims that there are Israeli death squads on the loose in America and that Jews are constantly creating false flag operations designed to disarm Christians so they can be slaughtered. Under no other presidential administration would he and his network even get a sniff at credentials, but Trump's White House seems rather enamored of them. There simply are no standards left.