Immediately after Trump tweeted out that Alabama was going to be hit much worse than most believed by Hurricane Dorian, the National Weather Service in Birmingham responded by saying that Alabama would sustain no damage from the hurricane. The New York Times reports that Commerce Secretary Wilbur Ross, who oversees NOAA and the NWS, threatened to fire the scientists who dared to point out that Trump was flat wrong.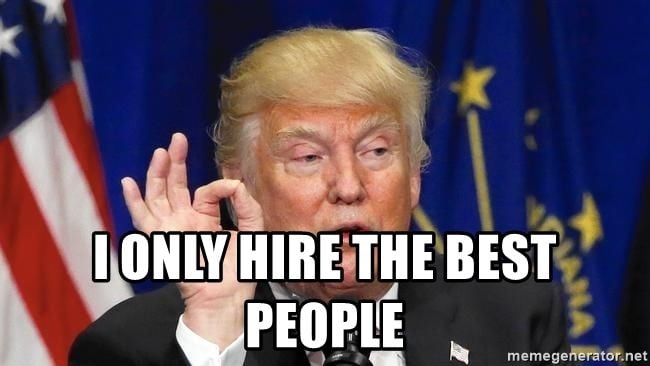 The Secretary of Commerce threatened to fire top employees at the federal scientific agency responsible for weather forecasts last Friday after the agency's Birmingham office contradicted President Trump's claim that Hurricane Dorian might hit Alabama, according to three people familiar with the discussion.

That threat led to an unusual, unsigned statement later that Friday by the agency, the National Oceanic and Atmospheric Administration, disavowing the National Weather Service's position that Alabama was not at risk. The reversal caused widespread anger within the agency and drew accusations from the scientific community that the National Weather Service, which is part of NOAA, had been bent to political purposes.

NOAA's statement on Friday is now being examined by the Commerce Department's Office of Inspector General, according to documents reviewed by The New York Times, and employees have been asked to preserve their files.
This is just so typical of Trump and his entire administration — if scientists contradict the fantasies created in the twisted Trump mind, they get threatened into silence. The IG report could really blow the lid off this and it could have serious consequences for Ross, though Trump will, as usual, walk through it all with a smile. The man is never held accountable for anything. Perhaps Trump's claim should be that they only fire the best people.