It was always a strange mix to have neo-conservative John Bolton, who has never imagined a war that didn't give him a chubby, as Trump's National Security Adviser. On Tuesday morning, Trump either fired Bolton or Bolton resigned, depending on which one of them you choose to believe. I frankly don't care.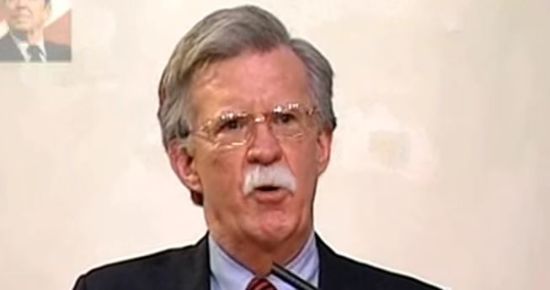 Donald Trump on Tuesday announced that he had fired his national security adviser John Bolton, in what is the latest indication of unrest and tension inside the president's national security team.

"I informed John Bolton last night that his services are no longer needed at the White House," the president tweeted. "I disagreed strongly with many of his suggestions, as did others in the Administration, and therefore I asked John for his resignation, which was given to me this morning. I thank John very much for his service. I will be naming a new National Security Advisor next week."

Bolton was scheduled to attend a press briefing at 1:30 p.m. with Secretary of State Mike Pompeo and Secretary of the Treasury Steve Mnuchin. And moments after Trump's announcement, Bolton himself seemed to directly contradict the president's account of the departure, writing: "I offered to resign last night and President Trump said, 'Let's talk about it tomorrow.'"
I tend to believe Bolton's version because it's consistent with Trump's long history of "you can't quit, I fired you" deceptions. No one quits on the Mango Mussolini, they leave because he orders them to. But who really cares? The further Bolton is from any position of influence over foreign policy, the better. The man would be a cheerleader for an invasion of Canada if it ever came up. I've said before that I think he wants to invade every country in the world in alphabetical order. He makes Dick Cheney and Paul Wolfowitz look like isolationists by comparison. The man is a menace.