After so many false promises that he would release his tax returns in 2016, Trump actually expects us to believe him when he says that sometime before the 2020 election he'll release a detailed "financial report" of his business and income. And I've got a wall paid for by Mexico to sell you too.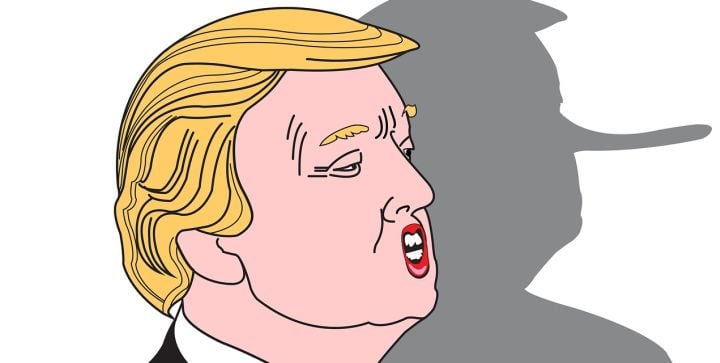 "At some point prior to the election, I'm going to be giving out a financial report of me, and it will be extremely complete," Trump told reporters as he left the White House for North Carolina.

"I'm going to give out my financial condition and you'll be extremely shocked that the numbers are many, many times what you think," he added.

Trump did not respond to reporters asking whether that meant he will release his tax returns.
It's like he doesn't expect anyone to remember all his previous lies and false promises just like this one because, as usual, Trump genuinely thinks that if he says it, it magically becomes true. And if it turns out to be false, that's "fake news" and "presidential harassment." Welcome to Trumpworld, where up is down, black is white and he simply speaks into reality whatever fantasy he wants to be true.