Well here's an interesting twist to the John Bolton firing/resignation. Yes, there were policy differences that were untenable and anyone who paid attention knew that was eventually going to blow up, but several sources told CBS News that Trump fired him because he believed that Bolton or someone on his staff leaked the story about him wanting to nuke hurricanes to stop them.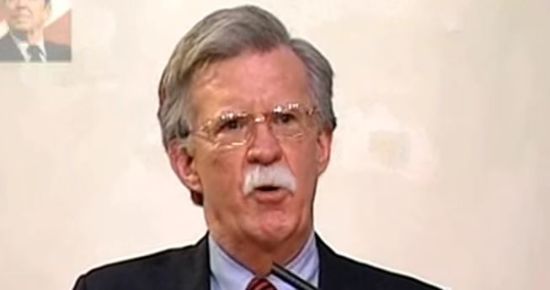 National Security Adviser John Bolton has left the Trump administration, following long-simmering differences between the hawkish Bolton and President Trump that recently came to a head.

Mr. Trump and Bolton differed on whether Bolton offered to resign or was effectively fired. The president announced on Twitter that his top national security official had resigned at his request, while Bolton insisted he offered his resignation.

"I informed John Bolton last night that his services are no longer needed at the White House. I disagreed strongly with many of his suggestions, as did others in the Administration, and therefore…I asked John for his resignation, which was given to me this morning. I thank John very much for his service. I will be naming a new National Security Advisor next week," Mr. Trump wrote…

Aggravation over Iran and the Taliban had intensified recently as Mr. Trump wanted a meeting to take place at Camp David and is open to a meeting with Iran's president. But three sources directly involved tell CBS News White House correspondent Major Garrett that the main irritant that drove Mr. Trump to distraction was his belief that Bolton or those close to Bolton leaked a story about Mr. Trump asking about whether nuclear weapons could be used to abate hurricanes.
Okay, that's absolutely hilarious, whether Trump was right about the leak or not. It's one of the dumbest things Trump has ever suggested and you know many in the White House were just rolling their eyes about it. If Bolton really did leak that story, I love it, as much as I hate Bolton.