Remember that cop from Muskegon who had Confederate flags and an application to join the KKK hung on his wall? He's finally been fired after a pointless investigation that should have taken about five minutes. He was caught when he showed his house, which was up for sale, to a black couple who took pictures of the wall hangings.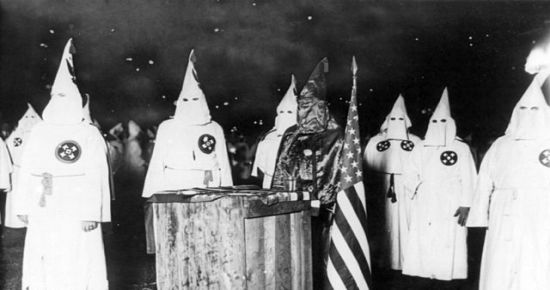 A police officer in Michigan was terminated on Thursday after a prospective homebuyer who had been touring the officer's house posted a picture on social media of a framed Ku Klux Klan application he had seen there, spurring an internal investigation.

Frank Peterson, the city manager of Muskegon, confirmed on Friday that the officer, Charles Anderson, had been terminated, but said a report on the inquiry conducted by the Muskegon Police Department would not be released until next week.

The city announced on Aug. 8 that Officer Anderson, who is white and had been with the department for more than two decades, had been placed on administrative leave after he was found "in possession of certain items associated with a white supremacist group." That announcement came one day after Rob Mathis, the prospective homebuyer, posted on Facebook the photo of the application, which is blank.
Now here's the sad part:
"Nothing was revealed to us that shocked us," Chief Lewis said of the investigation.
I'm sure he didn't mean it this way, but while it should be shocking, we've seen so many cops outed as white supremacists that it is at least not surprising. And that's tragic. "Some of those that work forces, are the same that burn crosses."