Trump claimed that the "fake news" falsely reported that he said he was willing to meet with Iranian President Hassan Rouhani with no conditions. Apparently it's "fake news" when he said it twice on camera and his aides have repeated it multiple times in public as well.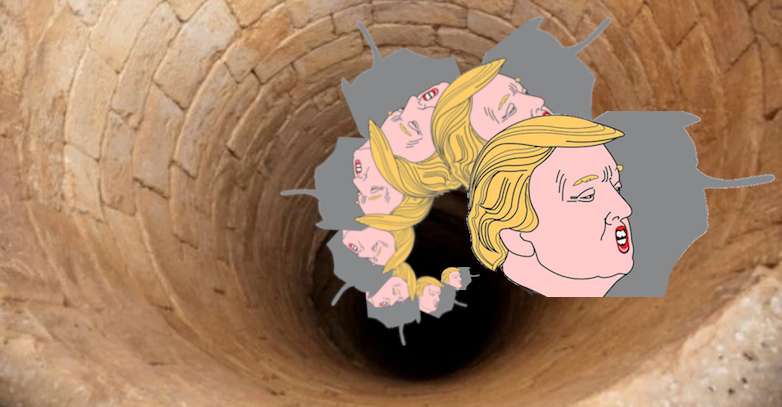 The Fake News is saying that I am willing to meet with Iran, "No Conditions." That is an incorrect statement (as usual!).

— Donald J. Trump (@realDonaldTrump) September 15, 2019
I present to you "fake news."
In fact, Trump said as much during a June 23 appearance on NBC's "Meet the Press" after host Chuck Todd asked if he had a message to deliver to Ayatollah Ali Khamenei, Iran's supreme leader, about his country's potential development of a nuclear weapon.

"You can't have a nuclear weapon. You want to talk? Good. Otherwise you can have a bad economy for the next three years," Trump said.

"No preconditions?" Todd asked.

"Not as far as I'm concerned. No preconditions," Trump replied.

That echoed Trump's comments at a July 30, 2018, joint news conference at the White House during a visit by Italian Prime Minister Giuseppe Conte.

Asked about a potential meeting with Iranian President Hassan Rouhani, Trump said: "I believe in meeting. I would certainly meet with Iran if they wanted to meet. I don't know if they're ready yet."

"I'm ready to meet anytime they want to," Trump added. "No preconditions. If they want to meet, we'll meet."
As usual for Trump, when he claims something is "fake news," you can bet the mortgage on it being 100% true. That this is something he said on national television just indicates how audacious his lies are. He doesn't care that it's easily proven to be a lie. Nothing will stop him from lying. Absolutely nothing. Every accusation is a confession.