Trump has been planning a crackdown on the homeless, something he probably can't do because it's a state issue. That includes rounding them up and getting them off the streets, which would be a good thing if he wanted to do something to help them. The problem, he says, is that they camp out in prestigious areas on our best streets.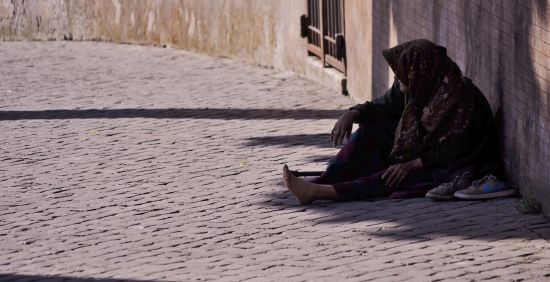 Trump says homeless people are living in "our best highways, our best streets, our best entrances to buildings" where people pay "tremendous taxes" and want "prestige." Says he's speaking to tenants who "want to leave the country." He adds: "We'll be doing something about it."

— Josh Dawsey (@jdawsey1) September 17, 2019
According to the official transcript of the president's remarks, Trump said that he's spoke with many people who moved to America from other countries who told him they are disgusted by our homeless population.
"In many cases they came from other countries and they moved to Los Angeles or they moved to San Francisco because of the prestige of the city, and all of a sudden they have tents," the president complained. "Hundreds and hundreds of tents and people living at the entrance to their office building. And they want to leave."
So he says he's gonna do something about it. Great. How about better, and free, mental health care and addiction treatment? How about building programs to help them become independent, like tax subsidies for hiring the homeless, helping them with interview skills, apprenticeship programs? How about housing assistance and classes in hygiene, clothing programs, expanded food stamps and cash assistance programs? There are lots of ways we could do something about the homeless problem, but Trump doesn't care about actually helping the homeless, only about getting them away from rich people so they don't have to think about it. He wants to make them even more invisible than they already are.