A federal appeals court has ruled against a man who sent clear lynching threats to a Muslim candidate for public office, who argued that these were not "true threats" (the legal standard applicable here) because they were covered by the First Amendment Free Speech Clause. The court upheld a district court judge that said he had to stand trial for it.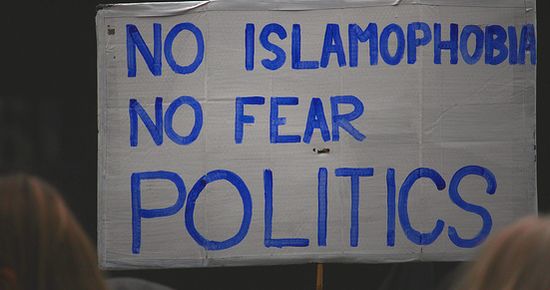 Attorneys for Joseph Cecil Vandevere, 52, argued that charges against their client should be dropped on the grounds of freedom of speech, the Associated Press reported on Tuesday.

Vandevere is charged with interstate communication of a threat to injure a person. He allegedly used anonymous social media accounts to communicate lynching threats.

In one tweet, Vandevere is said to have sent a picture of a lynching to Virginia state Senate candidate Qasim Rashid, who is Muslim. The tweet included the words "VIEW YOUR DESTINY."
A federal appeals court ruled this week that a North Carolina man must face trial after he allegedly threatened a Muslim candidate with lynching.
He didn't limit his hatred only to Muslims. He also posted on Facebook that Jews should be arrested and prosecuted for being "dual citizens" of the United States and Israel. The district court judge rightly ruled that, "A true threat dressed up in political rhetoric or artistic expression alone does not render it a non-threat."