We've seen this kind of thing happen at high schools and colleges, but I can't recall it ever happening at an elementary school. In Battle Creek, Michigan, a Nazi flag was found hanging from the flagpole at such a school. It was found before school started by some construction workers.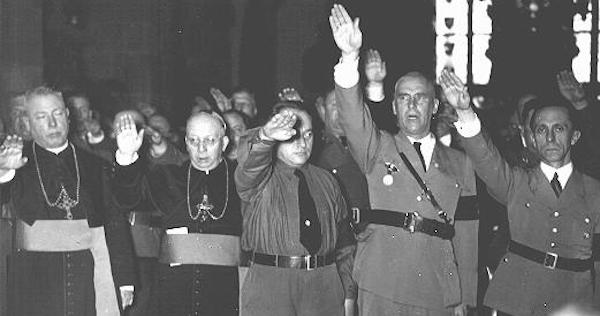 A Nazi flag was discovered on a flag pole at Riverside Elementary School early Saturday.

Crews working construction at the building discovered the flag at 7 a.m. and alerted Lakeview School District employees, who then contacted the Battle Creek Police Department.

"The flag represents beliefs that in no way reflect our values as a district," Lakeview Schools Superintendent Blake Prewitt said in a statement. "It is disturbing that an individual would use school grounds as a platform to promote such ideals."
Unfortunately, there were no surveillance cameras at the school. Hopefully they can find some clues as to who did it by examining the flag itself and the area surrounding the pole.