In this week's edition of You Have Got To Be Kidding Me, Trump has nominated a former Pentagon official who staunchly advocated for the Bush torture regime for one of the top human rights positions in the administration. Even though the military brass was almost uniformly against torture, Marshall Billingslea continued to push for the use of torture.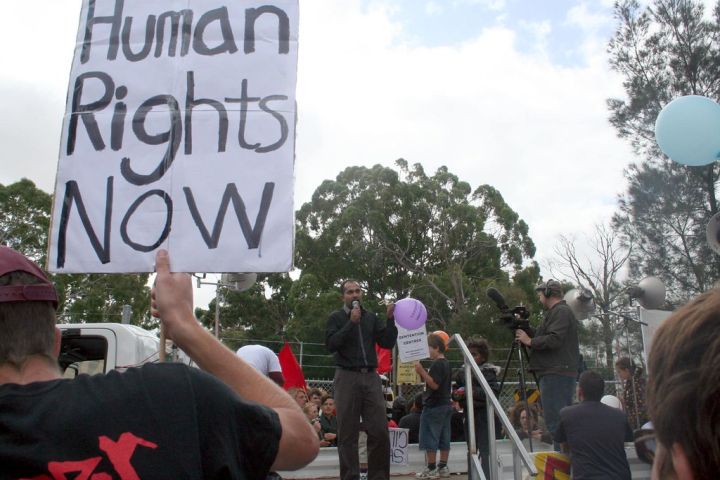 Now, the president has nominated yet another official with a pro-torture background—Marshall Billingslea, who serves as assistant Treasury secretary for terrorist financing. This time, however, the nomination contains a particularly searing irony. If confirmed, Billingslea would become the top U.S. executive branch official directly responsible for human rights policy: undersecretary of State for civilian security, democracy and human rights.

Billingslea's involvement in Bush-era torture should be disqualifying. It renders him incapable of effectively performing the important human rights work of the post for which he is being considered. And yet his nomination hearing is scheduled for Thursday. That the Senate Foreign Relations Committee would even consider Billingslea's nomination highlights today's low standard for Trump administration nominees. Given Billingslea's record, his nomination should not advance to a full Senate vote after his hearing. And if it does, senators should vote against his confirmation.

Billingslea's history promoting torture is well-documented. As a senior Pentagon official during the Bush administration, he advocated for the use of torture techniques, often in contrast to the sound advice proffered by top military lawyers. According to Major General Thomas Romig, who at the time was the Army's judge advocate general, Billingslea dismissed Romig's protests against the use of torture. "Guys, it's time to wake up and smell the coffee. It's time to take the gloves off," Romig recounted Billingslea saying. Romig, who knew torture was illegal and could expose U.S. service members to criminal prosecution, responded, "Do you realize the implications of what you're saying?"

Later, when General Richard Myers, the chairman of the Joint Chiefs of Staff at the time, proposed that then-Secretary of Defense Donald Rumsfeld approve only some interrogation techniques, Billingslea encouraged an alternative path. Myers' recommendation, Billingslea said, omitted nearly a dozen interrogation methods favored by a Pentagon working group in which Billingslea participated that ultimately sidelined its dissenting lawyers. In Billingslea's view, Rumsfeld should approve all of the working group's recommendations, including those that top uniformed lawyers had suggested were unlawful, would undermine military discipline and would adversely affect the support of allies.
This is absolutely outrageous, and once again we see Trump putting someone in charge of an agency or department that completely opposes the entire purpose of that department. Putting a torture advocate in charge of human rights policy could not be more of a contradiction. But the Senate will likely confirm him because there's little political risk. The public doesn't really care about torture. That's been clear for a long time.