Christian fraud and fake "prophet" Mark Taylor says that Barack Obama is going to be executed for treason, but they'll hide it under the guise of him dying of some disease — you know, just like happened with John McCain, who was actually tried by a secret military tribunal and executed, but allowed to claim he was dying of cancer to save his reputation.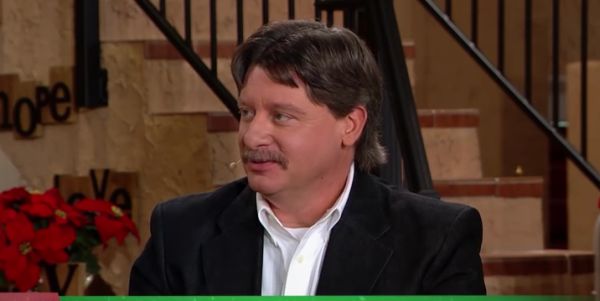 "[In 2015] I prophesied that President Obama would be ripped and stripped of the presidency," Taylor said. "How you rip a president of the title called president? The only way I know of is to be charged with treason."

"This guy has committed so many treasonous acts," he added. "This guy is the biggest fraud in American history. He wasn't even born here."

"Justice can get ugly sometimes," Taylor continued, "and with the executions, it can get ugly sometimes. John McCain was executed. We know that. He had a military tribunal and he was executed. He didn't have cancer. That was his exit strategy to try to save his reputation; whatever reputation he had, which wasn't much."

"There was a prophetic sign given," Taylor concluded. "The racehorse called Barack Obama was euthanized. I'm just going to leave that prophetic sign right there. Now we may never know that he's been executed or some of these people have been executed; their exit strategy may be that they come down with a funky disease and then we no longer see them anymore."
There's just no limit whatsoever on how bizarre Taylor's claims can get. None. And yet he's a rising star on the Christian right. Liberty University made an entire movie about him being a prophet last year. There is no bottom, just more digging to be done.