As the evidence continues to pile up to show that Trump is a serious danger to national security and American democracy, Fox News' straight news hosts, like Chris Wallace and Shep Smith, and opinions hosts like Sean Hannity, Tucker Carlson and Laura Ingraham are engaged in a very public fight with one another.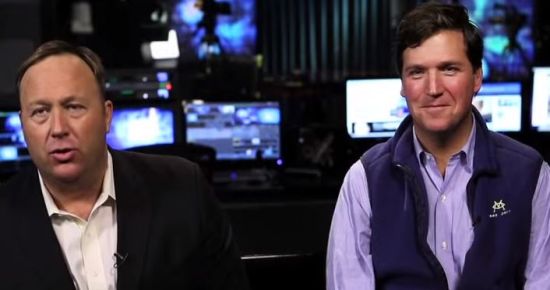 On Friday morning, news anchor Chris Wallace decried the "astonishing" and "deeply misleading" spin that some conservatives have used to defend President Trump's conduct, which has spurred a congressional impeachment inquiry. Wallace didn't name them, but he could have been talking about the commentary of his primetime — and morning show — colleagues. (A Fox News spokesperson said Wallace "was absolutely not talking about his colleagues.")

On Friday afternoon, Smith referenced "an information stream of constant attacking of the facts," which Wallace called "troublesome."

"It is never-ending, unceasing, hysteria, lies, hoaxes, conspiracy theories, and now it is a real, clear, present danger to this republic," Hannity said Thursday night, denouncing the "media mob" that has covered the story. "The ones who really need to be punished here are the Democrats and their enablers in the press and the deep state," Laura Ingraham said on her show.
"Never-ending, unceasing, hysteria, lies, hoaxes, [and] conspiracy theories"? Was Hannity talking about his own show? It's hard to imagine a more perfect description. And of course Wallace was talking about his colleagues. Who is more guilty of deeply misleading spin to defend Trump than his colleagues? Gabe Sherman, who has excellent sources at Fox News, says there is "management bedlam" at Fox News over all of this as the Murdochs try to figure out how to handle Trump in the future. Paul Ryan is telling them they need to jettison Trump because he's going down hard. This could become even more fun to watch very soon.