Remember that Army soldier who was arrested in Kansas a week or two ago for plotting to blow up a major news network (reportedly CNN)? Now two other soldiers, both of whom went AWOL, have been arrested for double murder in a bizarre scheme to pretend to sell guns to finance a trip to Venezuela to fight with anti-government forces there. They supposedly inspired the soldier who was arrested recently.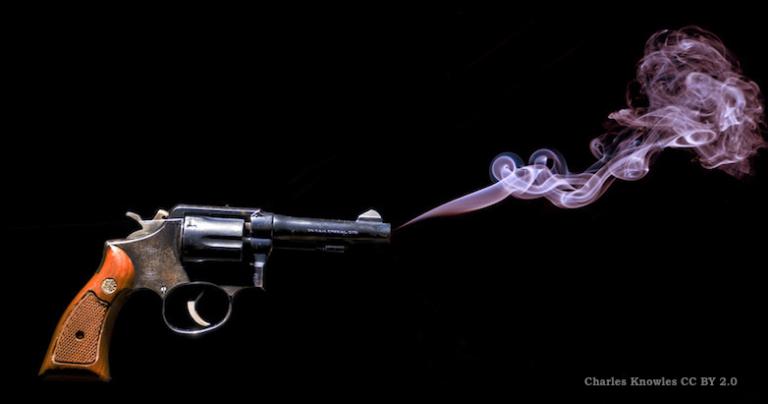 Starting with little more than the online gun listing and the texts to Lorenzo from a Walmart burner phone, authorities say they learned the gunmen were two ex-Army soldiers bent on joining right-wing paramilitary groups involved in armed conflicts worldwide. The gun listing was true in one respect: They were leaving the country — to go to Venezuela to fight the government with the resistance, prosecutors say. The guns were coming with them. They allegedly just wanted the Lorenzos' $3,000 to fund the journey.

On Wednesday, federal prosecutors identified the ex-soldiers as Alex Zwiefelhofer, 22, and Craig Lang, 29, in an indictment charging them with a host of federal crimes tied to the double homicide in Estero. The 33-page complaint traces the soldiers' zigzagging paramilitary campaigns across the world, starting in Ukraine and, in Lang's case, finally to Venezuela, revealing how some military veterans have been drawn to extremist causes overseas…

Lang was also named in a separate federal indictment this week as the alleged "mentor" to Army Pfc. Jarrett William Smith, who is accused of providing recipes for explosives online and talking about killing antifa protesters and bombing CNN, the network reported. Smith had hoped to join Lang as a fighter in another extremist unit in Ukraine, where Lang currently lives, according to that complaint.
They put up an ad to sell a bunch of guns in Florida, but it was just a robbery scheme to finance the two of them going to Venezuela. Both had previously fought in Ukraine with Right Sector, a group of right-wing extremists there. That was the group that Smith hoped to join as well after bombing CNN headquarters. The Pentagon has had a serious problem with extremists, including white supremacists, in the ranks and have either arrested or discharged many of them. Still many more to go, however.