Donald Trump has managed to do something that even Richard Nixon, as far as we know, never contemplated. In a Monday morning twitter tirade, he threatened to arrest the man leading his investigation and impeachment inquiry, House Intelligence Committee Chairman Adam Schiff, for treason. As usual, he has no idea what that word means.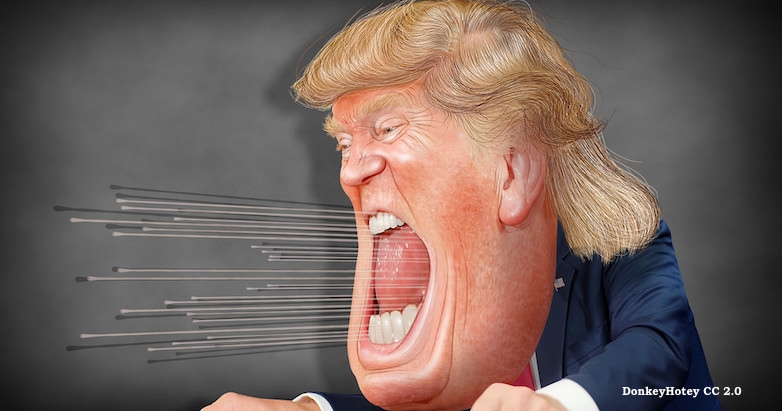 Rep. Adam Schiff illegally made up a FAKE & terrible statement, pretended it to be mine as the most important part of my call to the Ukrainian President, and read it aloud to Congress and the American people. It bore NO relationship to what I said on the call. Arrest for Treason?

— Donald J. Trump (@realDonaldTrump) September 30, 2019
In Trumpworld, treason means doing or saying anything that displeases him. Just another of his dictatorial fantasies. His tweet prompted a response from none other than Randy Quaid, who has completely gone off the deep end.
Yes! Arrest for defrauding America. Arrest for treason & for perjury. They rig elections & refuse to accept the results bc God's will is far greater than they are. When they harass our president they harass our country. We are prepared to fight even if it means civil war.

— Randy Quaid (@RandyRRQuaid) September 30, 2019
When you've got Randy Quaid on your side, you know you're in la la land. Even if nothing else is, this Trump tweet is an impeachable offense. He wants America to be a banana republic, with him as tinhorn dictator.