Trump sycophant and Christian con man Lance Wallnau has some fuzzy math, to say the least. He said in a video a few days ago that if Trump is impeached, that would overturn the will of 600 million Americans. Yes, he said 600 million, not 60 million. Must be some of that newfangled Biblical math.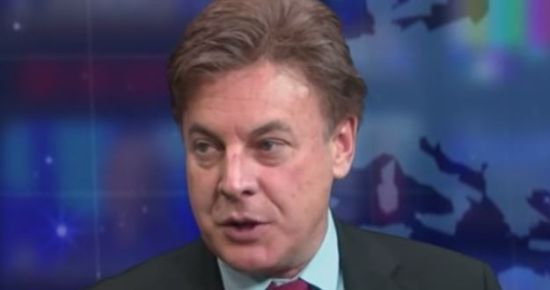 Trump-loving right-wing activist Lance Wallnau streamed a video on his Facebook page last Friday in which he declared that Rep. Adam Schiff "is a flippin' nutjob" and fumed that in seeking to impeach President Trump, the Democrats are trying to "overturn the will of 600 million Americans," which is quite a feat considering that the current population of the United States is roughly 330 million…

"I was dumbfounded when I heard it," he continued. "He said it was an interpretation of the transcript—an interpretation. A precedent-setting interpretation from an intelligence committee leader in order to set up the president for impeachment to overturn the will of 600 million Americans. This is the latest attack because that swampy, elite group … [wants] to take this man out." (For what it is worth, Trump won just under 63 million votes in 2016, which is nearly 3 million fewer than Hillary Clinton received.)
So he was only off by an order of magnitude. Maybe he's counting some of those "special ops angels" that Kat Kerr commands? Maybe he really meant that 600 million Americans voted for Trump in the "spirit world"? Who knows. But it's really quite an achievement, I think.