Looks like you can go too far even for Fox News. Todd Starnes, one of the most deranged voices in the Fox family as host of his own show on Fox Nation, has been fired by the network. It's hard to tell what finally did it, but it comes shortly after he accused Democrats of worshiping Moloch, a pagan god related by Christians to human sacrifice.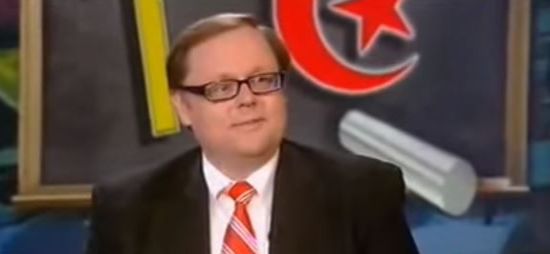 Fox News radio host and commentator Todd Starnes has been ousted from the network, its website contract and the premium subscription service Fox Nation, the company told TheWrap on Wednesday…

Fox News on Wednesday confirmed that Starnes is no longer working at the network but did not elaborate on the reasons behind his departure. An individual with knowledge of the situation told TheWrap Starnes' exit "was in the works well before Monday."…

Beyond his three-hour Fox News Radio show and Fox Nation program, "Starnes Country," the conservative author contributed opinion pieces to FoxNews.com. TheWrap readers may remember Starnes as the host who said he would have preferred that, during a surprise cameo at the 2018 Grammys, Hillary Clinton read from Juanita Broaddrick's book accusing Bill Clinton of rape rather than from Michael Wolff's Trump White House exposé "Fire & Fury." (The former president's lawyer has repeatedly denied Broaddrick's accusation and no charges have been filed in the case.)
So where will Starnes go now? Newsmax? The Worldnetdaily? One America News Network? No way of knowing at this point, of course, but you can be sure he won't just fade away. This weekend he is going to appear at Robert Jeffress' megachurch.