Steve Bannon, in many ways the architect of Trump's election and presidential agenda, admits in a new book that the "deep state" rhetoric Trump and his supporters talk about constantly is total nonsense and it's designed to appeal to "nut cases" like the Q Anon believers and other conspiracy crackpots.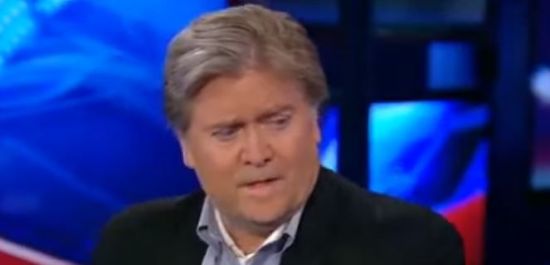 Bannon states his opinion in a new book, Deep State: Trump, the FBI and the Rule of Law by James B Stewart, which will be published on 8 October. The Guardian obtained a copy.

The "deep state conspiracy theory is for nut cases", Bannon is quoted as saying, because "America isn't Turkey or Egypt"…

Bannon has reportedly asserted the Deep State is false before. In Wolff's follow-up book, Siege: Trump Under Fire, Bannon describes advice he gave to a ghost writer working on Trump's Enemies: How the Deep State is Undermining the Presidency, a book by Trump allies Corey Lewandowski and David Bossie.

According to Wolff, Bannon said: "You do realise that none of this is true."
But according to Steve Bannon, Trump's former 2016 campaign chair and White House strategist, a prime mover in the formation and propagation of the Deep State conspiracy theory, it should not be taken seriously.
Good to see him admit that. Any rational people knew that already, of course, but most Trump supporters are highly irrational.