The concern over Trump's conversation with Ukrainian President Zelinsky is hardly the only time his aides have been alarmed by phone calls he's had with foreign leaders. It started with his very first phone calls after he was inaugurated and has been a constant source of astonishment and often horror at the things he's said.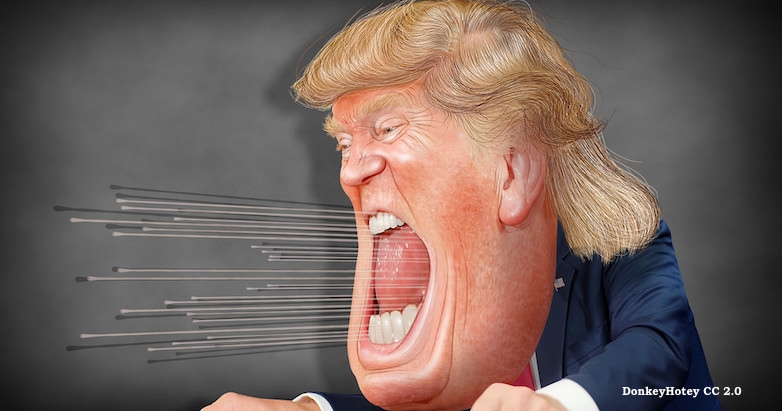 In one of his first calls with a head of state, President Trump fawned over Russian President Vladimir Putin, telling the man who ordered interference in America's 2016 election that he was a great leader and apologizing profusely for not calling him sooner.

He pledged to Saudi officials in another call that he would help the monarchy enter the elite Group of Seven, an alliance of the world's leading democratic economies.

He promised the president of Peru that he would deliver to his country a C-130 military cargo plane overnight, a logistical nightmare that set off a herculean scramble in the West Wing and Pentagon…

Starting long before revelations about Trump's interactions with Ukraine's president rocked Washington, Trump's phone calls with foreign leaders were an anxiety-ridden set of events for his aides and members of the administration, according to former and current officials. They worried that Trump would make promises he shouldn't keep, endorse policies the United States long opposed, commit a diplomatic blunder that jeopardized a critical alliance, or simply pressure a counterpart for a personal favor.

"There was a constant undercurrent in the Trump administration of [senior staff] who were genuinely horrified by the things they saw that were happening on these calls," said one former White House official, who spoke on the condition of anonymity to discuss the private conversations. "Phone calls that were embarrassing, huge mistakes he made, months and months of work that were upended by one impulsive tweet."
Trump simply doesn't know when to shut the hell up and has no idea what is appropriate and inappropriate to say, not just as president but in virtually every circumstance in his life. The absolute last person who should be in charge of anything, much less a country.