Trump is frantic to find someone else to blame his phone call with Ukrainian President Volodymyr Zelensky and he's come up with the most ridiculous scapegoat imaginable: Rick Perry made me do it. He said this on a private call with Republican members of Congress — the phone call was "perfect" but it's all his fault!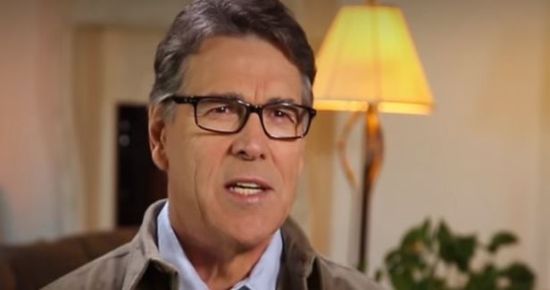 Per the sources, Trump rattled off the same things he has been saying publicly — that his call with Zelensky was "perfect"and he did nothing wrong.

But he then threw Perry into the mix and said something to the effect of: "Not a lot of people know this but, I didn't even want to make the call. The only reason I made the call was because Rick asked me to. Something about an LNG [liquefied natural gas] plant," one source said, recalling the president's comments. 2 other sources confirmed the first source's recollection.
Behind the scenes: Trump made these comments during a conference call with House members on Friday, according to 3 sources on the call.
That's funny because at no point in the call, or in the many text messages that have been released by a State Department employee, is there even a hint of a mention of any LNG plant. Not one. As usual, Trump is just blindly throwing excuses at the wall and trying to rewrite history.