Conspiracy crackpot (and one of those most ridiculous con artists this side of David 'Avocado' Wolfe) Mike Adams told Alex Jones that the launch of an impeachment inquiry into Donald Trump is merely the prelude to a massive genocide that will kill off the vast majority of the human race. Then again, what isn't a prelude to that in his fevered imagination?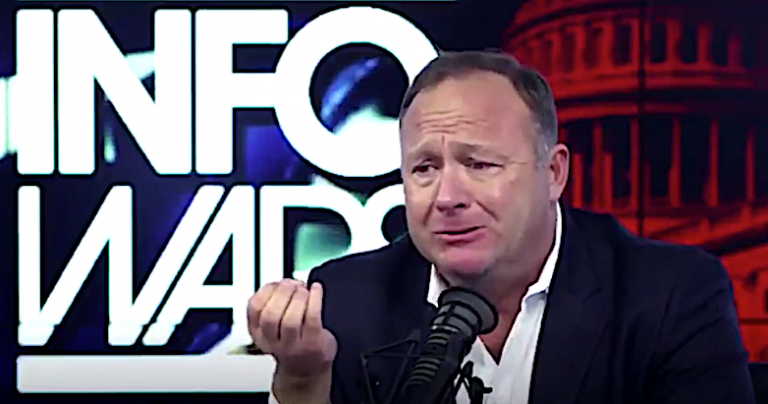 "There's a soft kill of humanity, and there's a soft coup of Trump right now. Both of these are going to go to the hot phase. Both of these are going to go to hard kill and hard coup. This is what's crucial to understand. They're happening in parallel. They are the exact same globalists—they are, and they are linked. If they destroy Trump, they also succeed in destroying humanity because Trump represents the last hope for humanity to have a free nation on this planet," Adams said.

Jones burst in, saying, "And that's what's so crazy is he really is for real and then people aren't going, 'This is wonderful!' They're like, 'No! We don't want it!'"

"Well, right. And humanity is going to be overrun here. Humanity is going to be absolutely destroyed if we don't turn this around and wake people up enough," Adams said. He insisted "there should be a million people swarming Washington, D.C., peacefully and lawfully right now" to put pressure on the nation's leaders, presumably to stop the apocalyptic plan Adams believes is taking place. Jones agreed, urging what viewers he still has to track down their elected officials and "get in their face" and intimidate them.
It's really difficult to judge which is the bigger fraud, Jones or Adams.