Trump's efforts to obstruct justice and prevent Congress from exercising its constitutional duty for executive oversight went to 11 when he ordered U.S. ambassador to the European Union Gordon Sondland not to give a sworn deposition for the House Intelligence Committee investigating his infamous phone call with the Ukrainian president.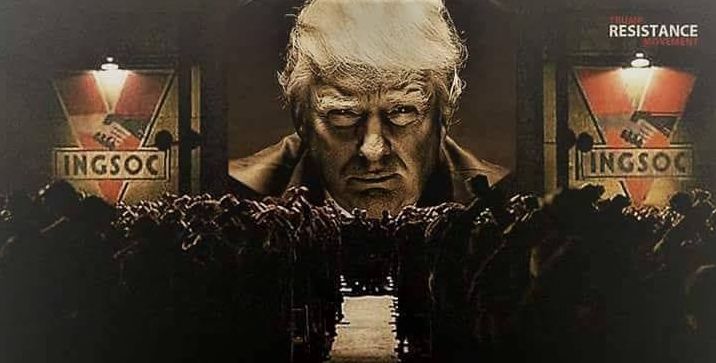 In a trove of text messages that were turned over to the House by another former official, Sondland emerged as a central player in the Trump administration's efforts to pressure Ukraine to launch investigations of the president's political rivals.

Democrats accused President Trump of hiding information about his efforts to make military aide and other U.S. support to Ukraine conditioned upon those investigations. Democrats had earlier said that any attempt to block statements from witnesses, including Sondland, could constitute an impeachable act.

Sondland was scheduled to be deposed Tuesday morning, his lawyer, Robert Luskin, said in a statement.

Secretary of State Mike Pompeo last week rebuked efforts by the committees to interview Sondland and other officials, saying Democratic lawmakers had "harassed and abused State Department employees" by contacting them directly.

But Sondland was willing to testify and didn't appear on Tuesday at the direction of the State Department, Luskin said.

"As the sitting U.S. Ambassador to the E.U. and employee of the State Department, Ambassador Sondland is required to follow the Department's direction," Luskin said. "Ambassador Sondland is profoundly disappointed that he will not be able to testify today. Ambassador Sondland traveled to Washington from Brussels in order to prepare for his testimony and to be available to answer the Committee's questions."
Trump then absurdly tweeted that he would would "love to send Ambassador Sondland, a really good man and great American, to testify, but unfortunately he would be testifying before a totally compromised kangaroo court, where Republican's [sic] rights have been taken away, and true facts are not allowed out for the public to see." Just look like he was looking forward to releasing his tax returns. He always claims that he would really, truly love to do X, but there's some roadblock standing in his way.
And this is no kangaroo court, Republicans can ask questions just like Democrats on the committee can. The only one refused to let the "true facts" out for the public to see is Trump. He also then claimed that Sondland's deposition would exonerate him. Great, so let him be deposed. Sondland should resign and then testify anyway.