Yom Kippur, the yearly day of atonement, is one of the highest Jewish holidays and it's today. The fact that it's a Jewish holiday doesn't stop Trump spiritual adviser and Christian prosperity gospel huckster Paula White from using to beg people to send her big cash donations. She promises to then take their prayer requests directly to God.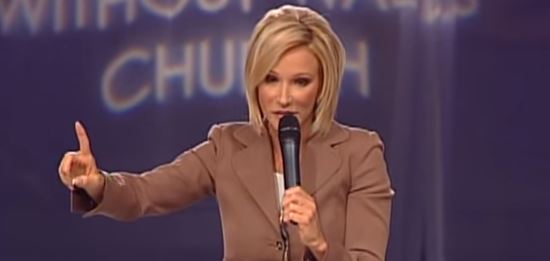 There is an opportunity God gives us to be a part of something bigger than ourselves. He set aside specific times He calls "Holy" and our honoring Him because of His mercy and observing these specific times He has appointed releases blessing because of our obedience. If you have been pursuing God and asking for a supernatural change in your life, I have good news for you! GOD IS READY TO RELEASE SEVEN SPECIFIC ATONEMENT BLESSINGS AS FOUND IN JOEL CHAPTER 2, AND HE IS CALLING YOU to His third and final feast and opportunity to honor Him this year: the Day of Atonement- October 9th!…

It unveils the Lord's intense desire for fellowship with us. It is your opportunity to honor your connection to His mercy seat and all that is provided by the atoning blood of Jesus. Look at the word at-one-ment. This is your chance to "MEET HIM" and move to be "at-one" with God; to honor the supreme sacrifice He paid for your redemption… and I want to help you get there…

Every individual was commanded as they sought reconciliation and redemption to bring their VERY BEST SACRIFICIAL OFFERING to covenant with God. I want you to send your very best Day of Atonement offering, along with your prayer request right away, using the enclosed envelope. On October 9th, like the high priest, I'll take your offering and needs before the Lord as a sweet savor, believing for a release of HIS SEVEN BLESSINGS OF THE ATONEMENT into your life!…

As you honor God with your Best Atonement offering of $50 or more, in addition, you will also receive Dr. Steve Munsey's incredible book 'The Seven Blessings of the Atonement', where he shows you how to lay claim to all seven specific supernatural blessings of the Atonement…

*For your Best Atonement offering of $100 or more, in addition to the series and the book, I'll also rush to you a beautiful custom replica of the Ark of the Covenant . This 5.5" X 5" replica also includes the Ten Commandments; Aaron's rod that budded; the pot of manna and an instruction booklet…

And for your Atonement offering of $200 or more, in expectation of a "double-portion" blessing, in addition to my series, Dr. Munsey's book, and the replica of the Ark, you'll be blessed to receive a beautiful ram's horn shofar from Israel, just like is used on Rosh
Hashannah and The Day of Atonement in Israel to this day!
But wait, there's more. If you order right now, we'll double your offer. That's TWO books, TWO replicas of the Ark of the Covenant and TWO ram's horn shofars — just pay separate shipping and handling. And if you aren't 100% satisfied, I'm sure God will send you a full refund of your total give, probably 10-fold or 100-fold. How does anyone not see that these people are con artists?