Joseph DiGenova, one of the chief Trump bootlickers on Fox News, kind of gave away too much when he told Laura Ingraham that the intelligence whistleblower was a paid Democratic operative and a "suicide bomber" attempting to commit "regicide." That last word is quite telling, intentional or not.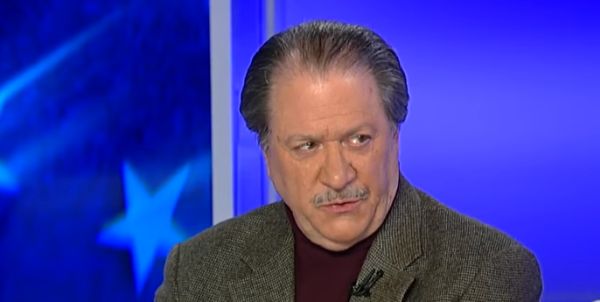 JOE DIGENOVA: What you're seeing is regicide, this is regicide, by another name, fake impeachment…

We get first one anonymous informant, then a second anonymous informant, I refuse to call them whistleblowers. These two nonentities are suicide bombers that the Democrats have unleashed on the democratic process…

It's pretty obvious that this first suicide bomber who sent that complaint to the inspector general was a paid Democratic operative of the Democratic Party.

LAURA INGRAHAM (HOST): You mean political suicide bomber, obviously.
Yeah, see, it's just "obvious" that the whistleblower is a paid Democratic operative. He has no evidence for this, of course, but he was out sick the day they taught evidence at law school. Besides, he isn't acting like a lawyer here, he's being a propagandist. So it's "obvious." Why? Because he wants it to be true. If it isn't true, then he might have to entertain the idea that the information in the complaint might be accurate, as other intelligence officials and White House aides told the Inspector General who concluded that the information was compelling and urgent. That would be Trump's hand-picked Inspector General, by the way.
And the term "regicide" tells all here. Regicide is the act of killing the king, which is how Trump sees himself and how his sycophants see him as well. But in reality, something they left behind a long, long time ago, the whistleblower just followed the law, as did the Inspector General, and as Congress is attempting to do with a full oversight investigation. The only one killing anything here is Trump, who is murdering the Constitution.