Two close associates of Rudy Giuliani, who have helped him pressure Ukraine to reopen the investigation into a company that used Joe Biden's son Hunter as a consultant, were arrested at the airport on Thursday trying to flee the country after being indicted for illegally funneling money from Russian oligarchs to the 2016 Trump campaign.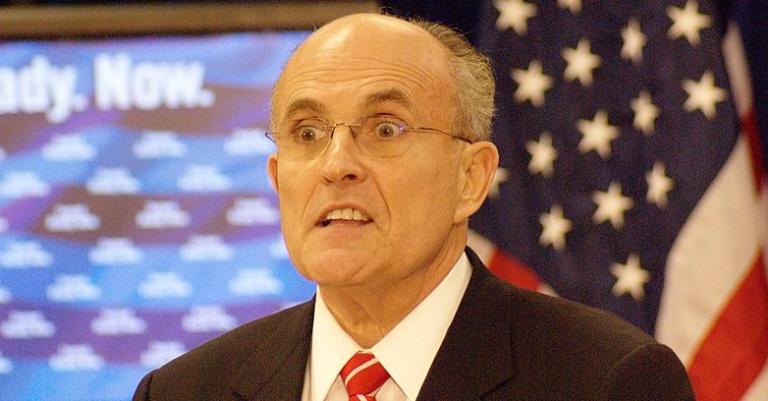 Two associates of President Trump's personal attorney Rudolph W. Giuliani have been arrested on charges they schemed to funnel foreign money to U.S. politicians while trying to influence U.S.-Ukraine relations, according to a newly unsealed indictment.

The two men, Lev Parnas and Igor Fruman, who had been helping Giuliani investigate Democratic presidential candidate and former vice president Joe Biden, were arrested Wednesday evening at Dulles International Airport outside of Washington, where they had one-way tickets on a flight out of the country, officials said.

Parnas and Fruman have been under investigation by the U.S. attorney's office in Manhattan. After a court appearance Thursday in Alexandria, Va., the pair were approved for release on $1 million bond each, under the condition they remain at their Florida homes with GPS monitoring and third-party custodians. They will remain in jail until those conditions are met. They did not enter a plea to the charges…

he indictment does not allege any wrongdoing by the president or his campaign, but the charges of political donations made for the secret benefit of foreign interests adds to the growing legal and political pressure on Trump and his attorney as they try to fend off Democrats' impeachment efforts.

"These allegations are not about some technicality, a civil violation or an error on a form," said William F. Sweeney Jr., head of the FBI's field office in New York. "This investigation is about corrupt behavior, deliberate lawbreaking."
Combine this with all the donations to the Trump inaugural committee, foreign governments and business interests paying Trump advisers like Elliot Broidy and George Nadal to get access to him and the actions of the Russian government to use the NRA to gain access to Trump's inner circle and the picture of corruption becomes crystal clear. This was not presidential campaign but just another grift, like Trump "University" and his bankruptcies that left bondholders with billions of dollars in useless debt while he walked away for the next con.