Donald Trump gave a weird, cryptic answer when asked by a reporter the other day whether Rudy Giuliani is still his lawyer or not, saying he didn't know. Giiuliani told the Washington Post that yes, he is still Trump's attorney. But this script looks familiar. I seem to recall him giving a similar answer about Michael Cohen.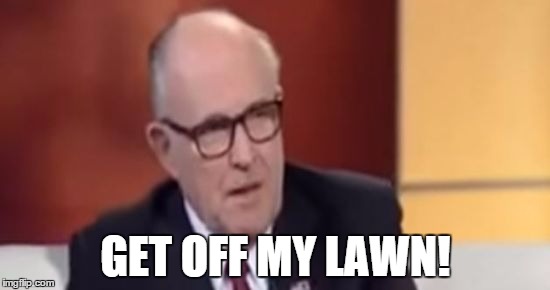 President Trump told reporters Friday that he didn't know whether Rudy Giuliani was still his personal attorney, adding that the two hadn't spoken since Thursday.

"I don't know," Trump said, responding to a question about the lawyer as he prepared to leave the White House for a rally in Louisiana Friday evening. "I haven't spoken to Rudy. I spoke to him yesterday briefly. He's a very good attorney, and he has been my attorney."

In a text message to The Washington Post's Josh Dawsey shortly after the president's comments, Giuliani confirmed that he's still representing Trump.

"Yes," Giuliani wrote. "I am still his attorney."
This has prompted speculation that Trump is preparing to throw Giuliani under the bus after two of his associates were arrested while trying to flee the country in the wake of criminal charges for arranging foreign money going to the Trump campaign in 2006. Rudy is now under criminal investigation himself by, ironically, the U.S. Attorney's Office for the Southern District of New York, the office he once led as a federal prosecutor. This is all looking a whole lot like what happened with Cohen. He was under criminal investigation, Trump was wishy washy in his support for him and he ended up turning on him and cutting a deal. Could that be happening again? Only time will tell. I certainly hope so.
This also comes amid reports that many in the White House are urging Trump to dump Rudy because he does more damage to him speaking for him than he does good. That's been obvious to anyone paying attention for a long time. Only Trump hasn't seemed to recognize that reality.